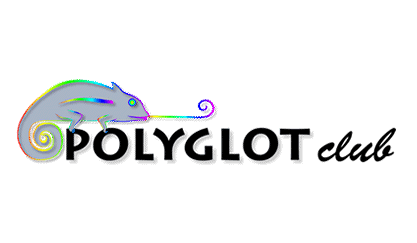 ---
Millal ma peaksin alustama offline keele vahetust?
Bad translation?
Please HELP us CORRECT (click the button at the end of each paragraph) &
Become VIP!
Kui sa õpid keelt siis lõpuks jõudnud etappi, kus soovite harjutada seda, mida sa oled õppinud ja seda kasutama hakata tegelikes olukordades. Kui sa tuled etapis, siis võiks hakata otsima emakeel oma sihtkeelde, kes on omakorda õppida oma emakeelt. Kui sa ei leia kedagi, kes on valmis harjutada teiega, võib see kaasa tuua vastastikku kasulik keelealase koostöö ning isegi hea sõprus.
Mõned inimesed ütlevad, et sa peaksid hakkama kõnelema kohe, kasutades seda, mida sa tead ja suruge ennast paremini aru saada läbi panna ennast seal, teised aga öelda, et sa peaksid kõigepealt sisemiselt keel, rütmi, helide ja kasum palju sõnavara, enne kui rääkima. Mõned isegi nii kaugele, et öelda, et sa ei peaks üldse rääkida, kuni teil on parem arusaamine keele sa õpid. Ükskõik, kuidas te otsustate minna, siis mingil hetkel tuleb aeg, kus sa pead hakkama kõnelema, kui soovite, et oleks võimalik kasutada keelt.
Sa ilmselt kõige rohkem kasu keel vahetust kui jõuad kesktasemel oma keeles (on võimalik ennast väljendada paremini ja mõista selgitusi ja vastuseid anda keeles), kuid see võib olla kasulik saada rääkides praktikas isegi siis, kui on algstaadiumis oma õppimise, lihtsalt harjuda toodavad helide keeles. Kui hoiate paneb ta maha hiljem, kui sa tead keel parem, võid sattuda lõksu keelest arusaamise, kuid ei suuda rääkida üldse. See on hea, et edu sinu tase ühtlaselt erinevate valdkondade keele õppimine, nii et veenduge, et teil ei ole mitte ainult luua passiivset sõnavara. See on koht, kus sa pead tava keele rääkimine.
Tekst
Josef Wigren
Related topics: