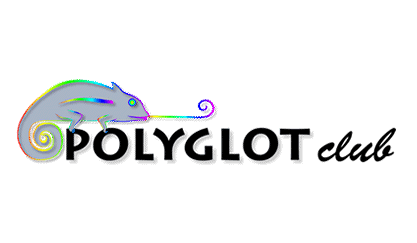 ---
Hvad er begrebet 'Active Ear'?
Bad translation?
Please HELP us CORRECT (click the button at the end of each paragraph) &
Become VIP!
Hos PolyglotClub, vi opretholde begrebet 'Active Ear'.
Disse dage, kan sprogstuderende høre de fleste idiomer hvor som helst, og når som helst. Det, vi alle har brug for en person, der lytter aktivt til, hvad vi har at sige.
Deraf begrebet 'Active Ear'.
Det betyder ikke noget, hvis du er omgivet af indfødte eller ikke-indfødte i den lærde sprog.
I kommunikative spil som i det virkelige liv, din højeste prioritet er nogen, der lytter, ikke nogen, der korrigerer.
Classroom er for korrektioner, sprog udveksling er for Practice!
Tilstedeværelsen af ​​et sprog udveksling partner med en 'aktiv Mouth / Hand' er kun nødvendig for interaktion / selskabelighed.
Men dette er ikke obligatorisk for mundtlig / skriftlig praksis.
Hvad er mest brug for praksis er:
A. En 'Aktiv Ear / Eye': en eller flere ikke-indfødt (r).
B. En ramme eller situation, der kan være autentisk, legende, eller blot befordrende for praksis.
Disse situationer er kun påskud, eller 'kommunikations triggers'.
Aktiv lytning kan være en stor dygtighed til at erhverve og anvende i din hverdag så godt, og ikke blot som et redskab til at lære sprog. Hvis du gerne vil vide mere om denne metode, kan du starte med at læse
Wikipedia side om det.
Related topics: