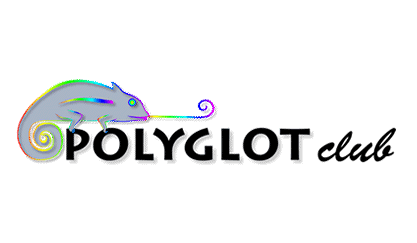 ---
Mis on mõiste 'Active Kõrva'?
Bad translation?
Please HELP us CORRECT (click the button at the end of each paragraph) &
Become VIP!
At PolyglotClub, Toetame mõiste 'Active Kõrva'.
Nendel päevadel, keeleõppijad kuulen kõige idioome kõikjal ja igal ajal. Mida me kõik vajame, on keegi, kes kuulab aktiivselt, mida meil öelda.
Seega mõiste 'Active Kõrva'.
Ei ole oluline, kui teil on ümbritsetud põliselanikud või mitte põliselanikud õppinud keelt.
In kommunikatiivne mänge nagu reaalses elus, teie prioriteet on keegi, kes kuulab, mitte keegi, kes parandab.
Classroom on parandused, keele vahetamine on praktika!
Olemasolu keelt vahetada partner 'Active Mouth / Hand' on vaja ainult koostoime / seltskondlikkust.
Kuid see ei ole kohustuslik suukaudseks / kirjaliku praktikas.
Mis on kõige rohkem vaja praktika on:
A. 'Active Kõrva / Eye': ühe või mitme muukeelsetest (s).
B. raami või olukord, mis võib olla autentne, ludic või lihtsalt soodustab praktikas.
Need olukorrad on vaid ettekäänded, või 'side vallandab'.
Aktiivne kuulamine võib olla suurepärane oskus omandada ja rakendada oma igapäevaelus ka, ja mitte ainult kui vahendit keeli õppida. Kui soovite rohkem teada saada, et meetod, võite alustada lugedes
Wikipedia lehele midagi.
Related topics: