---
United Kingdom - Polyglot Network
Welcome to United Kingdom Polyglot Network!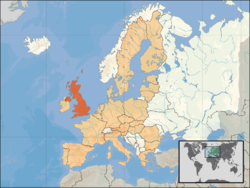 ---
We have many members, please expand your network, practice the language, or find friends to talk with. We are having (almost) monthly meetings in City of London. Please check just below comment wall or City of London page for the latest meetup if you are interested in it. Also feel free to contact us should you have any question, opinion!
Comments
309 Comments
alfredbaks

September 2016




Hallo,ich bin Victoria,ich möchte gerne English lernen.Ich brauche jemanden,der mir dabei helft.Ich werde mich sehr freuen.Danke.Mein Mutter Sprache ist Russish,aber ich kann noch deutsch sprechen
Powerlifter

June 2016




Hi guys
I'm Arabic language teacher
I'm ready to teach any body the Arabic language any time.
sestrichkichernichki

November 2013




I'm looking for a boy or a girl for communication. I want to practise my English and help with Russian and Ukrainian.