---
United Kingdom - Polyglot Network
Welcome to United Kingdom Polyglot Network!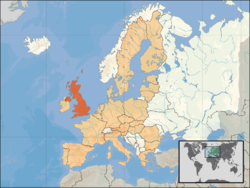 ---
We have many members, please expand your network, practice the language, or find friends to talk with. We are having (almost) monthly meetings in City of London. Please check just below comment wall or City of London page for the latest meetup if you are interested in it. Also feel free to contact us should you have any question, opinion!
Comments
309 Comments
pat

March 2008




Yes, indeed PLENTY of Irish members of Polyglot Club. You will find them easily with the search engine in the section "Find Friends" (left menu bar). Have fun!
NeverlandGirl

January 2008




Aren't there any irish people that belong to this site? I'd really like to learn Gaelic and also Welsh.