Welcome to United Kingdom Polyglot Network!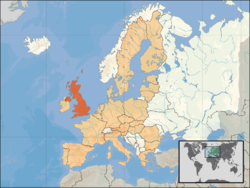 We have many members, please expand your network, practice the language, or find friends to talk with.

We are having (almost) monthly meetings in City of London. Please check just below comment wall or City of London page for the latest meetup if you are interested in it. Also feel free to contact us should you have any question, opinion!
Comments
Kosichka2013

June 2013




Hi! I would like to improve my English I can teach you Russian! Pliz help me

jessicacosta

October 2013




hello !! we would like to learn some English and beside that we can teach some Brazilian Portuguese !
JavierMadrid

July 2013




Hello! I'm Spanish and I'd like to improve my English. I could help you with your Spanish in exchange. If there's someone interested it would be great! have a good day. Regards
DaveC2802

November 2013




Hi I would also like to help.
lisadaly34

October 2013




I would love to help and I really need to improve my spanish! My name is Lisa by the way
Pelocho

January 2014




Hi friend:
My name is Fernando I'm Spanish and I am looking people for english conversations. I can to learn you spanish if you're interested. I work at the airspace sector and I have 42 years old. My Skype is fer28021. Thanks to everybody
samdavid

December 2013




I speak Farsi and Arabic fluently and I want to learn English