Language/Standard-latvian/Grammar/0-to-A1-Course
Jump to navigation
Jump to search
---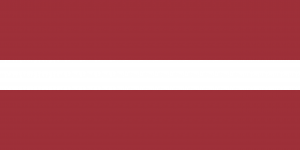 Complete 0 to
A1
Standard Latvian Course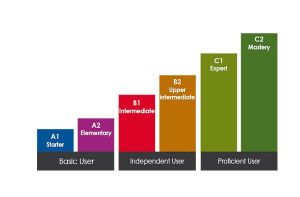 Hi Standard Latvian learners! 😊
Welcome to the Complete 0 to A1 Standard Latvian Course! In this course, you will learn everything you need to know to communicate effectively in Latvian. Whether you're a complete beginner or have some previous knowledge, this course will take you to the A1 level, as defined by the Common European Framework of Reference for Languages (CEFR).
Throughout the course, you will explore the Latvian language, its grammar, vocabulary, and pronunciation, as well as the culture and customs of Latvia. You will engage in various activities, such as listening, speaking, reading, and writing, to develop your communication skills in everyday situations.
Here's a brief overview of the topics covered in the course:
Introduction to Latvian grammar
Nouns and their declensions
The verb "to be" and basic sentence structure
Adjectives and their agreement with nouns
Daily life and routines
Greetings and introductions
Numbers and time
Family and relationships
Latvian traditions and customs
Latvian holidays and celebrations
Latvian cuisine
Latvian folklore and crafts
Verbs and tenses
Latvian verb conjugation in the present tense
The past tense and other verb forms such as infinitives and participles
Going shopping and using public transport
Buying groceries and household items
Using public transport
Latvian geography and landmarks
Latvian cities and regions
Latvian nature and national parks
Adverbs and prepositions
Adverbs of time and location
Prepositions and their cases
Leisure activities and hobbies
Free time activities and sports
Music, films, and books
Latvian arts and museums
Latvian art and architecture
Latvian museums and exhibitions
The accusative case and indirect objects
The accusative case and direct objects
Indirect objects and the dative case
Education and employment
School subjects and degrees
Jobs and professions
Latvian history and politics
Major historical events and figures
Modern politics and society
Conditional and subjunctive mood
The conditional mood and hypothetical situations
The subjunctive mood and wishes
Travel and tourism
Means of transport and directions
Accommodation and booking
Latvian culture and identity
Latvian language and literature
Latvian music and dance traditions
The genitive and possessive forms
The genitive case and possession
The possessive forms and characteristics
Health and wellness
Body parts and basic health issues
Healthy living and habits
Latvian sports and outdoor activities
Popular sports and events
Nature and outdoor recreation
By the end of the course, you will have gained a solid foundation in Latvian and be able to understand and use the language to communicate effectively in a variety of situations.
So, are you ready to start your Latvian journey? Let's begin! 😎
---
➡ If you have any questions, please ask them in the comments section below. 😎
Contributors
---
Create a new Lesson