Language/Italian/Grammar/0-to-A1-Course
Jump to navigation
Jump to search
---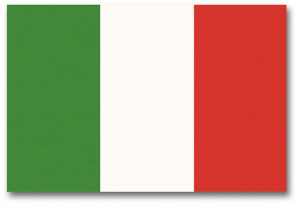 Hi Italian learners! 😊
Welcome to the "Complete 0 to A1 Italian Course". In this course, we will take you from zero Italian knowledge to an A1 level, the beginner level. Our goal is to give you a foundation in Italian grammar, vocabulary, and culture that will allow you to communicate with native Italian speakers.
The course is divided into different topics, each of them designed to help you improve a specific aspect of the Italian language. We will start by learning the Italian alphabet and pronunciation, and then we will move on to nouns and articles, regular and irregular verbs in the present tense, adjectives and adverbs, and past and future tenses.
In addition to grammar, we will also focus on daily life expressions, such as basic greetings, food and drinks, transportation, and numbers, as well as Italian culture and tradition, such as regions and cities, cuisine and wine, art and music, and festivals and celebrations.
Moreover, we will cover topics related to social and work life, such as family and relationships, work and employment, shopping and services, and tourism and hospitality. We will also explore Italian literature and cinema, as well as science and technology, Italian politics and society, arts and design, and Italian language and dialects.
Our lessons are designed to be interactive, so we encourage you to ask questions and practice what you have learned through quizzes and exercises. By the end of the course, you will have the necessary knowledge to communicate in Italian at a beginner level, with confidence and ease.
So, are you ready to start your Italian language learning journey? Let's begin!
---
➡ If you have any questions, please ask them in the comments section below. 😎