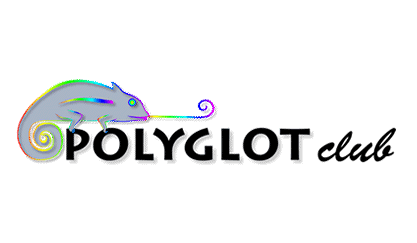 ---
CouchSurfing Review 2022 Write a review about this language tool.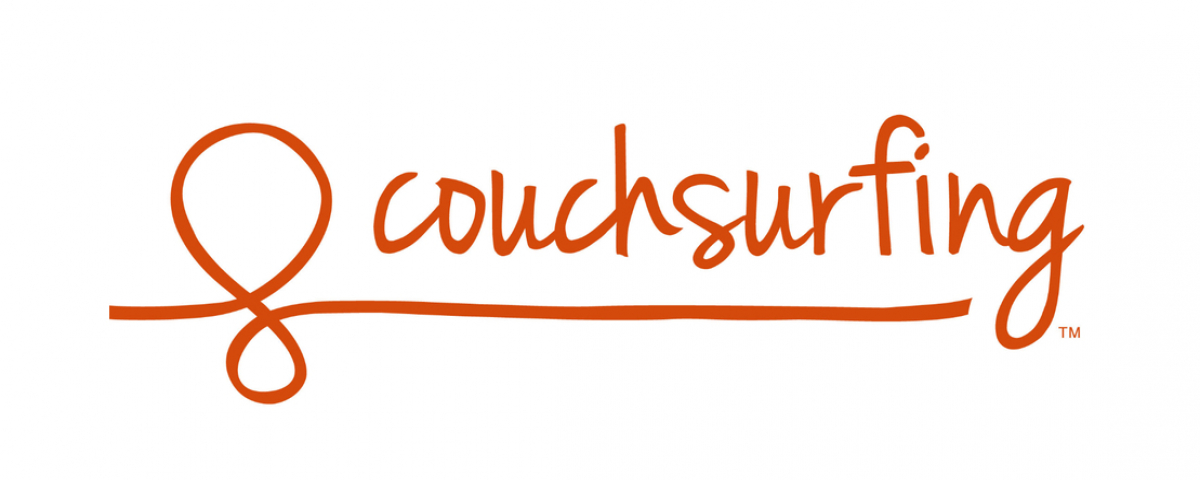 Category: Community
LANGUAGES:

mul

Multiple languages
Minimum Price: 2.39 €
Summary
Couchsurfing
is a service connecting travellers across the globe who share experiences ranging from hosting one another in their homes, to having a beer and becoming close friends and travel companions.
You can indicate the languages you speak on your profile. Even if it's not the main goal, it's a great way to practice foreign languages and learn about the country's culture. You can practice your target language(s) when staying with a host or attending group events.
While the service was free for all users and based on sharing and free mutual aid,
Couchsurfing
made a sudden announcement that required users to make a mandatory "donation" to access their accounts. Many users didn't like the way this change was handled.
➡ Read this article to learn more:
Is This Finally The End Of Couchsurfing? (And What's Next?)
---
I like...
✅ I've been using it for a few years now and love the benefit of saving money while I travel and meet locals for a more authentic experience. I use it to save money and connect. It makes me feel like part of a traveling tribe, and it was such an original concept to begin with that I even used it when I moved to a new city to bond.

✅ Practice languages during events or with hosts.
---
I don't like...
❌ Sudden change from a model based on sharing and free mutual aid to a paid model with a mandatory "donation".

❌ It can take a lot of effort to find a host available.
---
Detailed description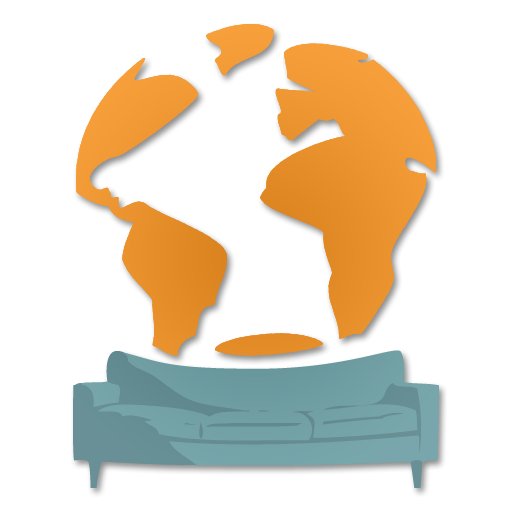 How to join the network
All you have to do is register on the
CouchSurfing
site or app, fill out your profile and send requests to hosts in your future city.
Signing up costs 14.29 USD per year (or 2.39 USD per month).
How to find a host
Before contacting a host, it is recommended that you fill out your profile as fully as possible. This will allow hosts to see that you want to be a full part of the community (not just that you're looking for free accommodation) but also to learn more about you. Also remember to put one or more cool photos of yourself on your profile, this may distinguish you from other travelers looking for a host at the same time and in the same place as you. A common passion? A common language? Same job? So many things that can please a host who will therefore decide to respond positively to you.
On the site, search for the hosts of a city by checking some important information:
➡ That the host can welcome you, if you wish to be accommodated. He may be on vacation, he may currently be hosting other travelers or be redoing the paintings... He may also have specified that he "only" wants to show you his city or have a drink with you.
➡ That the host can accommodate you all if you are traveling with several people.
➡ That the host speaks your language (if you absolutely want him to speak it) or any other language you want to practice. It is also an excellent way to complement
PolyglotClub
to practice languages.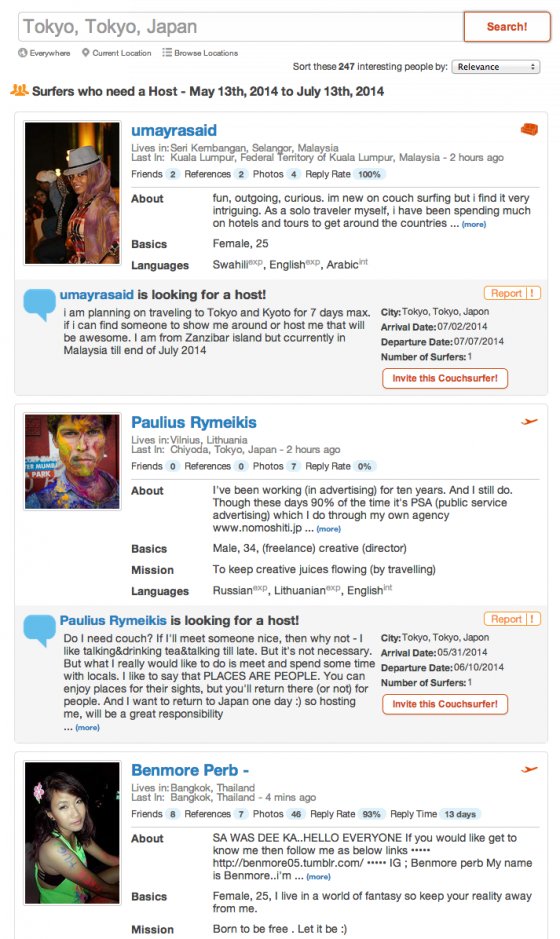 You will probably contact several hosts and your natural tendency will be to send identical message to everyone. We recommend that you create a message template where you introduce yourself, where you give your arrival and departure dates, etc. and a part that you adapt to the profile of the host and where you talk about, for example, your passion, language or profession in common. You'll have a harder time getting a positive response if your email is rushed, sloppy, and sent the same to all hosts in the same city. Do not announce upfront that you want to stay a week or more, it could give the impression that you are going to impose yourself.
Propose up to 2 (or 3) nights only at first, then you will see. Your hosts can then leave a comment about you and you can do the same on their profile. The more good things hosts say about you, the more likely you are to get a positive response on your next search. Do not hesitate to provide food to prepare a meal for your host the evening of your arrival or the next day, it is an attention that will please!

Become a host

Being part of the CouchSurfing community means (normally) planning to welcome people home once they return to their country or settle elsewhere in the world. On your profile, only indicate that you can receive people if you have an apartment that allows it and only if you have time to welcome travelers because you will see, in no time, requests will abound, especially if you live in a big city. If you want to meet people from elsewhere and speak another language, don't forget that you don't have to house people to be part of the CouchSurfing network, you can show them your city and spend some time with them. Many people travel alone, so it can be nice to share a piece of your trip with them.

Start using Couchsurfing now!
If you use our affiliate link below to subscribe to
Couchsurfing
, we earn a commission at no additional cost to you.
Besides, thanks to this financial support, it will help us to develop our site and continue to offer you quality free content.
Start using Couchsurfing
Reviews
January 2022




I don't believe the 60$ charge for the so-called verification was transparently flagged and I find that critical.
And that you conveniently refuse to accommodate a demand for refund made less that 24 hours after the order.
Just because you can and its up hill for the little guy.

Googling the topic, it is also clear that I'm not the only one who has an issue with the conduct.

I have gone to the app and cancelled the contribution.
I'm not going to spend endless hours trying to get a refund of 60 $.
But I am going to leave the service add a comment to the already long list of dissatisfied users.

English