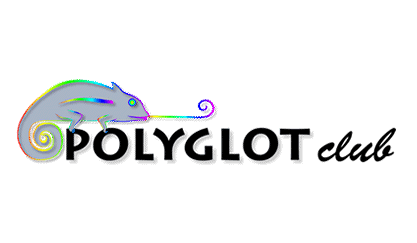 ---
(Reprise !) Polyglot Marseille Vendredis
Kommentit
7 Kommentit
vincent

Viime kuukausi




🚨 Reprise des soirées polyglottes du vendredi au Vieux-Port, le 3 novembre 🚨

🚨 Return of the Friday polyglot evenings at the Old Port, on November 3rd 🚨
vincent

September 2023




English

🚨 Attention: The Friday evening Polyglot gatherings in Marseille are temporarily suspended until the end of the World Cup. Due to the high number of patrons at all the bars in the Old Port, we are unable to accommodate you under satisfactory conditions. Thank you for your understanding. 🚨

Français

🚨 Attention : Les soirées polyglottes du vendredi soir à Marseille sont suspendues temporairement en attendant la fin de la Coupe du Monde. En effet, tous les bars du Vieux-Port sont bondés et nous ne pouvons pas vous accueillir dans de bonnes conditions. Merci de votre compréhension. 🚨
vincent

June 2023




Due to the riots that took place last night and the closure of public transportation, tonight's polyglot event (30 June) has been cancelled.
vincent

June 2023




Bonne nouvelle !
Après plusieurs mois sans nos soirées Polyglot du vendredi à Marseille, nous sommes enfin de retour.
Nous avons trouvé un fantastique nouveau bar dans le vieux port, prêt à nous accueillir dès vendredi prochain !
🍻 Beer District Marseille 🍻
4 Rue de la République, 29 Rue Reine Elizabeth, 13001 Marseille
Métro : Vieux Port
Inscrivez-vous à la soirée Polyglot de CE VENDREDI et préparez-vous à vous faire de nouveaux amis, à apprendre de nouvelles langues et à passer une excellente soirée dans un nouvel environnement.
On se voit là-bas !

--

Great news!
After several months without our Polyglot Friday evenings in Marseille, we have finally returned.
We've found a fantastic new bar in the old port, ready to welcome us this coming Friday!
Introducing: 🍻 Beer District Marseille 🍻
Location: 4 Rue de la République, 29 Rue Reine Elizabeth, 13001 Marseille
Metro: Vieux Port
Sign up for THIS FRIDAY'S Polyglot Night and get ready to make some new friends, learn new languages, and enjoy a great evening in a new environment.
See you there!

vincent

September 2022




Here is the message of Julien, member of PolyglotClub a massage therapist who is launching his company and looking for clients in Aix and Marseille. 😎👍
--
Hello everyone,
I am Julien, a French licensed massage therapist and I have developed a business for English speaking clients in Aix-en-Provence and Marseille.
If you want a great massage at home (Californian, Swedish, Deep Tissue, Energetic) and a moment when you can exchange freely in French or in English, call me at my number +33 6.80.38.55.02 or on Instagram @internationalmassageaix.
If you have a question about one of the techniques I use, please ask your question below and I'll be happy to answer it.