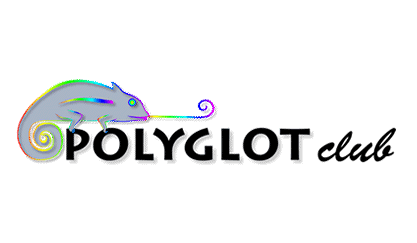 ---
Olivier Giraud à L'Olympia : "How to become a Parisian in one hour?"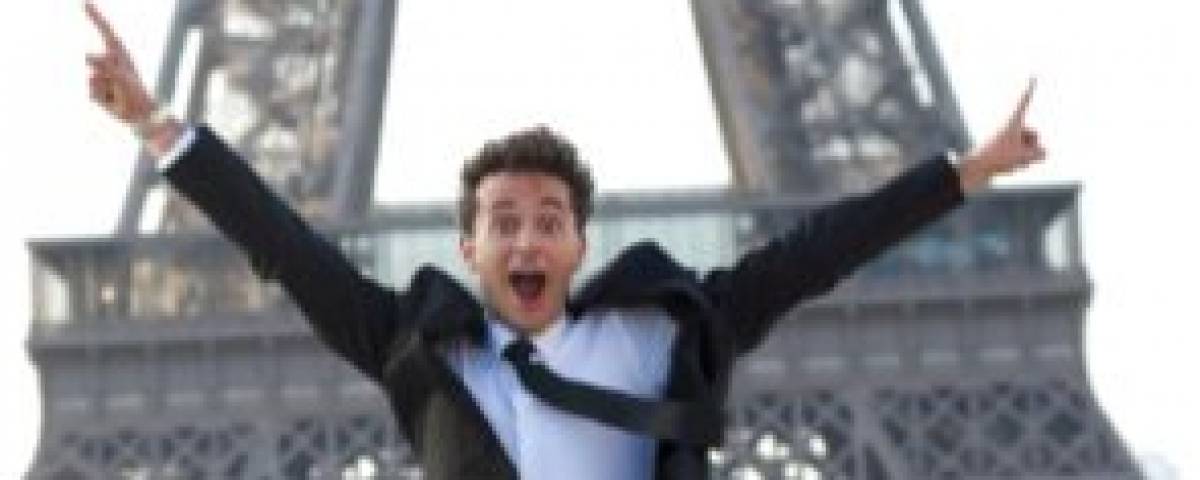 Date: May 20, 2016
Time: 20:00
Address:

Address visible for attendees

MAX number of attendees: 200
Phone number: 08 92 68 33 68
Venez assister avec Polyglot Club au spectacle mondialement célèbre : Olivier Giraud
"How to become a Parisian in one hour" à l'Olympia le 20 mai 2016 !
Réservations par téléphone au 08 92 68 33 68
prononcer le mot de passe "POLYGLOT" pour avoir  5€ de réduction
Pour retrouver le groupe "Polyglot Club" le soir du spectacle : ENREGISTREZ VOUS ICI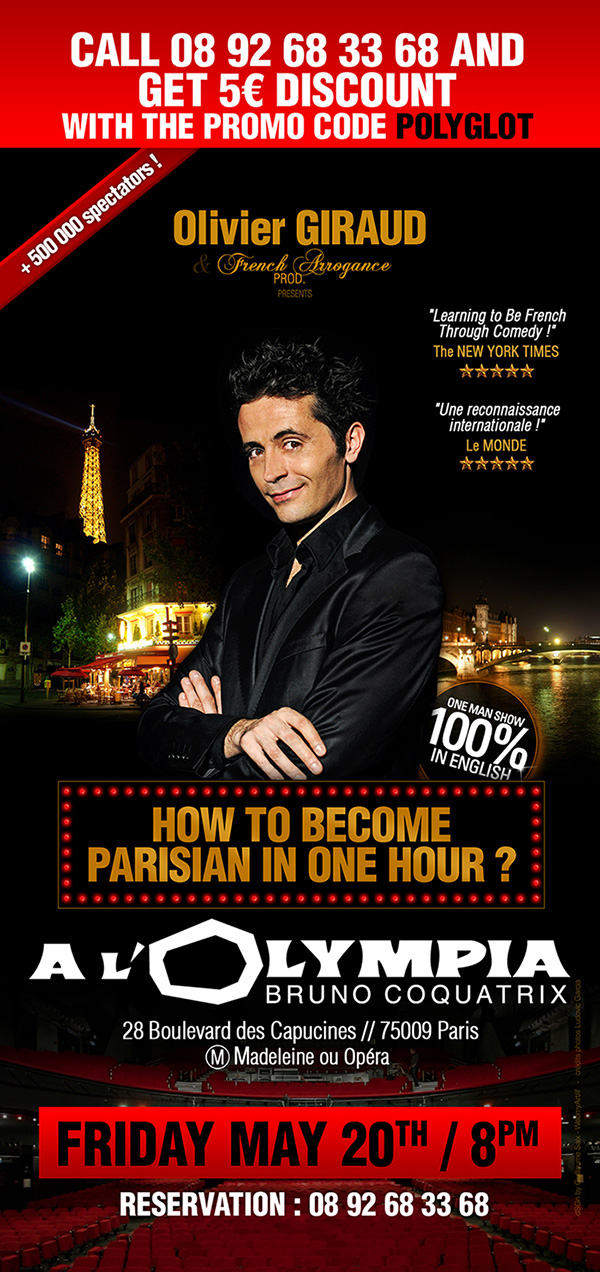 100% in English, accessible à tous les niveaux en anglais ! Le spectacle d'Olivier Giraud "How to become Parisian in one hour ?" est devenu au fil du temps un des shows incontournables de la capitale ! Après plus d'une heure de formation intensive, rien du comportement des Parisiens dans les magasins, restaurants, taxis, métros, boîtes de nuit... ne vous échappera ! Déjà plus de 500 000 spectacteurs ont suivi ses conseils. Pourquoi pas vous ?
Si vous avez peur de ne pas comprendre, rassurez-vous, tous les Français sortent de la salle avec la sensation d'être bilingue... Quelle arrogance !
Venez vous détendre dans une atmosphère internationale où Français et une cinquantaine de nationalités se mélangent pour rire du comportement des habitants de la Capitale !
Et pour les Parisiens, le miroir de votre quotidien vous attend...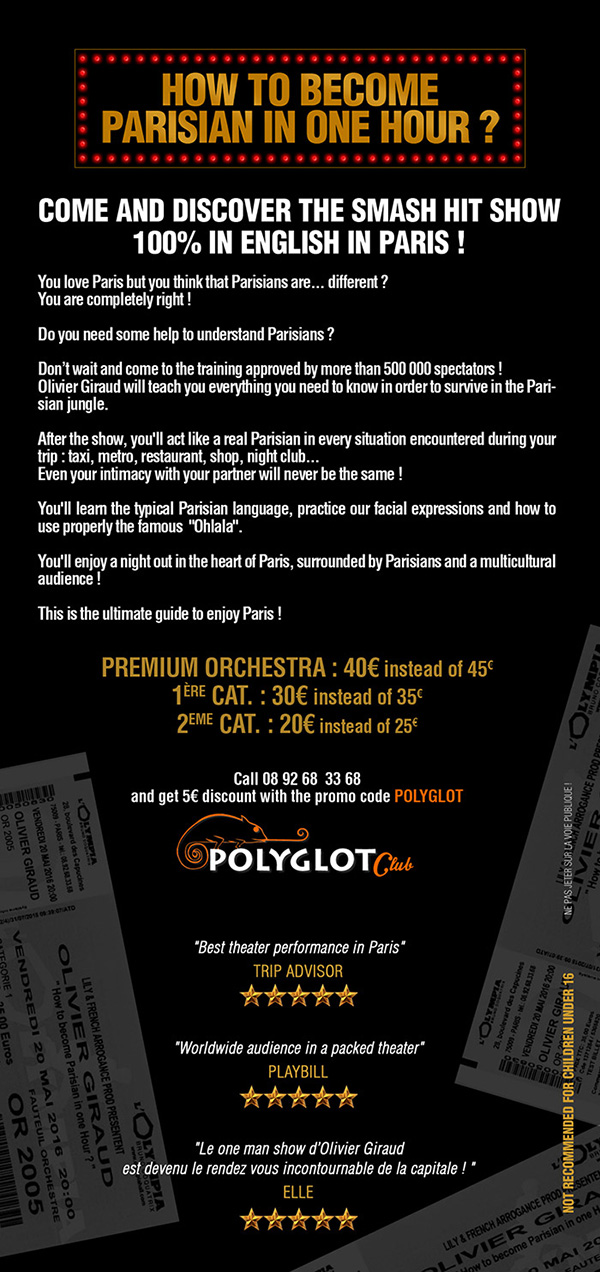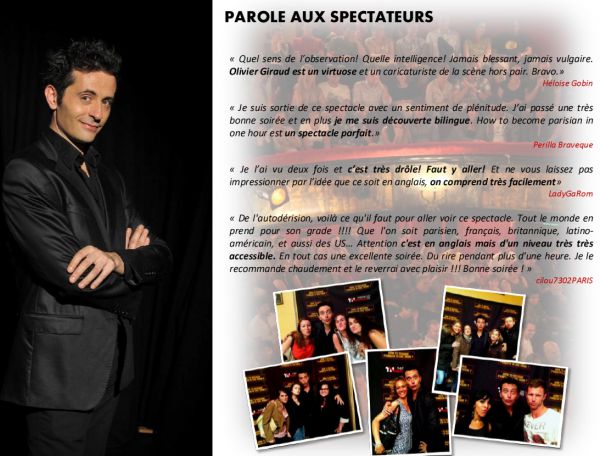 ---
---
They talk about us!

---