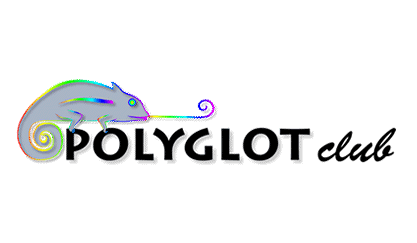 ---
[REPRISE !] Soirée RUSSE et Français : tous les VENDREDIS à Paris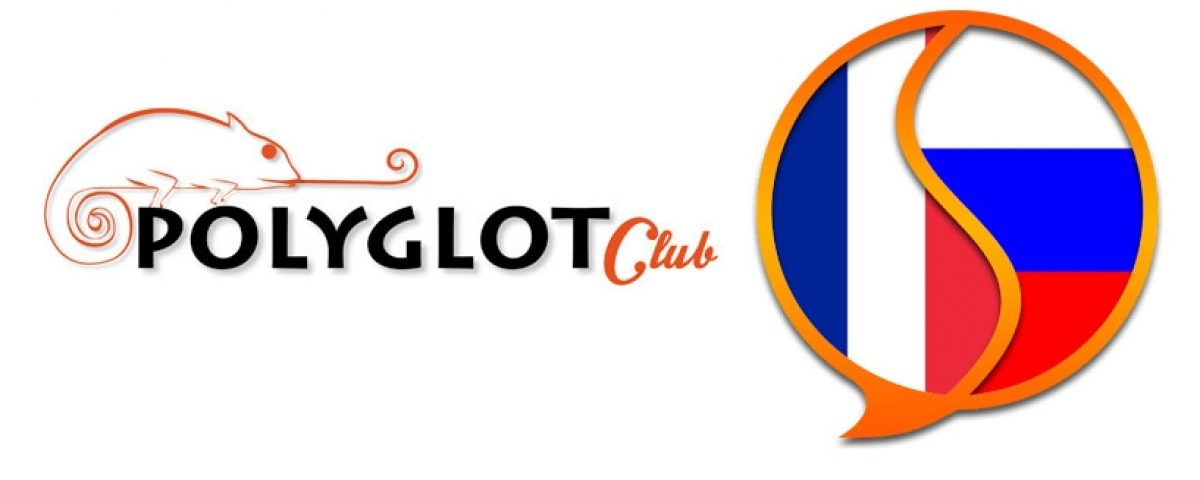 Date: Oct 22, 2021
Time: 20:00
Address:

Address visible for attendees

Number of Attendees expected: 50
- Reprise des anciens horaires : de 20h00 à minuit
- Respectez les mesures COVID
---
Echange français et russe
Французский, русский
Enregistrement en ligne obligatoire !
Зарегистрируйтесь здесь! Inscrivez-vous ICI !
Entrée GRATUITE ! (consommation obligatoire)
30 participants en moyenne (l'événement est annoncé sur plusieurs sites)
Venez pratiquer le FRANÇAIS et le RUSSE autour d'un verre dans une ambiance conviviale TOUS LES VENDREDIS. Pratiquer le russe et le français (échanges linguistiques, groupes de conversation) avec votre animateur Lyocha :
Votre animateur, Lyocha
 

"Je m'appelle Alexis ou en russe Lyocha. J'ai commence à apprendre le français exactement au bar Polyglot et j'ai adoré le système d'échange les langues qui permet d'apprendre le russe (ou le français) à tous les niveaux ! Donc maintenant je suis là et j'essaie de garder le même système et aider aux gens de progresser et avancer en apprentissage du russe."
Nous commencerons par des échanges libres dans les 2 langues (RUSSE/français). Ensuite, nous pourrons proposer des cours plus structurés d'apprentissage théorique ou de conversation, en fonction de vos besoins.
Et une nouvelle formule originale: "BISTRO - быстро!" proposée aux apprenants/locuteurs de RUSSE de niveau : *Intermédiaire* à *Avancé* (CECR NIVEAU A2-C2).
Vous serez en immersion totale dans des discussions à la fois LUDIQUES et EFFICACES... pour vous faire PARLER! Le but est de se concentrer SURTOUT sur la pratique du RUSSE à l'ORAL! (et du français pour les russophones)
"BISTRO - быстро!" est une façon originale et efficace de :
- Pratiquer le RUSSE (compréhension/production de l'oral) 
- Rencontrer des partenaires d'échanges (hommes/femmes)… et des amis !
Pendant les sessions, vous rencontrerez en moyenne 8 participants pour des échanges de 10 minutes avec chaque interlocuteur/trice… TOUT en RUSSE! (ou en français avec des russophones)
Après chaque session, vous pourrez continuer à pratiquer le RUSSE (ou le français pour les russophones) pendant notre soirée hebdomadaire RUSSE/français !
Merci de respecter la règle n°1 de PolyglotClub.com : évitez de parler votre langue natale avec un autre participant de MEME langue maternelle. Ceci pour vous encourager à pratiquer au maximum la langue cible: le RUSSE pour les non-natifs et le français pour les russophones natifs. 
QUAND ? 
Tous les VENDREDIS: 20h00 - minuit
OU ? 
DENFERT Café: 58 bd Saint-Jacques, 75014 Paris - Métro: Denfert (lignes 4, 6) / RER B
russe, russes, russophone, erasmus, expatriés, meetup, ovs, yep, franglish, international, polyglotte, cafés, bar, pub, café, langues, langue, apéro
---
They talk about us!

---
Comments
241 Comments
fb_1624232260

June 2021




Добрый вечер, 
Недавно познакомилась с украинцем, к сожалению в очень плохой финансовой ситуации, и плохим здоровьем. Он приехал в Париж на лечение и хотел бы остаться, и как станет лучше, работать здесь. Но к сожалению нужен язык. Все курсы, которые знаю, только для носителей английского. Я думаю посоветовать ему придти в это кафе и поучаствовать, но не понятно, платно ли это ? (За исключением разумеется кружки кофе или другого напитка :)) спасибо
vincent

July 2021




Yes this is a good idea to suggest him to attend our language exchange events : either Friday (Russian) or Tuesday, Thursday, Saturday (all languages including Ukrainian, russian etc)
MaureVeut

June 2021




Bonjour je suis nouveau et j ai un doute ; la réunion franco-russe de demain, vendredi 18 Juin 2021, se passe sur zoom (j ai reçu un message dans ce sens) ou dans le café Denfert ? D avance merci
vincent

June 2021




Bonjour, la réunion se passe à Paris au Denfert Café
vincent

May 2021




Bonjour les polyglottes,

Nous espérons que vous allez tous bien, ainsi que vos familles et vos amis.

Nous avons une nouvelle douloureuse à vous annoncer.

Momo, le patron du bar Denfert Café ou nous organisons nos soirées à Paris est décédé le 28 avril…

Nous venons de l'apprendre.

Momo nous laissera un très bon souvenir. Il est toujours resté humain, juste et généreux.

Il a beaucoup contribué au maintien et au développement de la communauté Polyglot Club en nous accueillant chez lui… comme chez nous!

Sa famille a décidé de poursuivre le fonctionnement du bar, ainsi que nos rencontres polyglottes.

Nos très sincères condoléances à sa famille.

L'équipe Polyglot Club Paris
Badgamon

January 2020




Bonjour je suis un total débutant en langue Russe , cette soirée est elle plutôt pour les niveaux avancés?