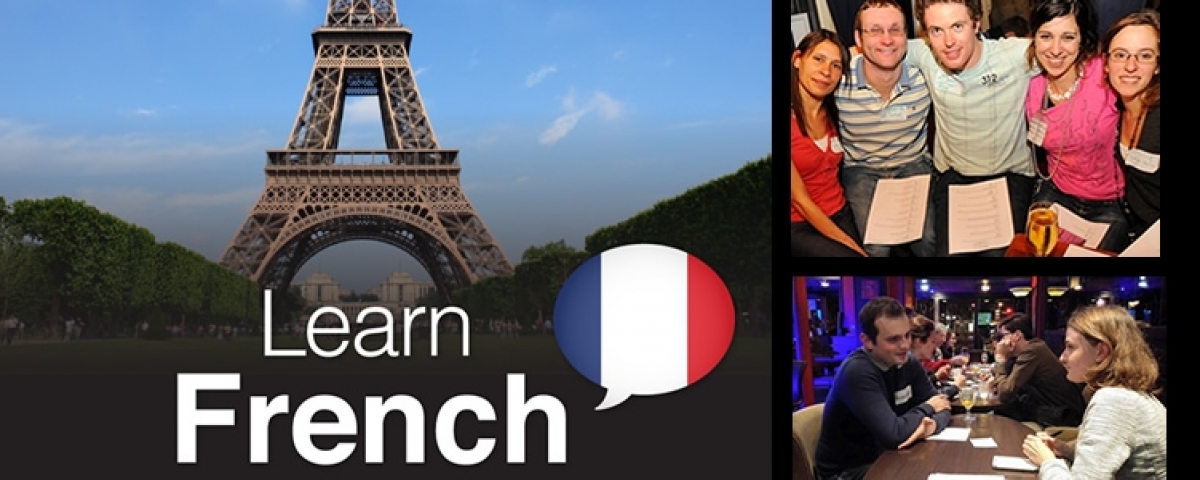 | | |
| --- | --- |
| | [NOUVEAU] Cours de FRANÇAIS tous les MARDIS |
| | |
| --- | --- |
| | Feb 28, 2017 @ 19:00 |
| | 58 bd Saint-Jacques 75014 Paris , France |
| | 6€ / 10€ |
| | Number of Attendees expected: 15 |
| | MAX number of attendees: 30 |
| | 0680811989 |
CONDITIONS 
Niveau: faux-débutant à intermédiaire (CECRL: A2-B1). 
- Minimum: 6 participants (sinon: annulé)
- Maximum: 30 participants
NB : Les inscriptions pour la semaine suivante ne sont possibles qu'à partir du mardi minuit.
Pour faciliter votre apprentissage, n'oubliez pas d'apporter stylo, papier, dictionnaire et toutes les ressources dont vous pourrez avoir besoin. 
Mardi à 19h, vous devrez vous acquitter du paiement de frais de participation : merci d'éviter les gros billets car nous n'avons pas beaucoup de monnaie. 
Vous pouvez donc rester et continuer de pratiquer le français et TOUTES langues avec des participants du monde entier!
TARIFS 
- ADHERENTS: 6€ / AUTRES: 10€
- ATTENTION: pour bénéficier du tarif "ADHERENTS: 6€", il faut PAYER votre ADHESION annuelle. Informations sur l' ADHESION à Polyglot Club
Vous devez aussi acheter une boisson (pour rémunérer les services du bar qui nous accueille : consultez la "Drink Policy").
QUAND? Tous les MARDIS de 19h à 20h
OU? 
DENFERT Café 
58 bd Saint-Jacques
 75014 Paris
Métro: Denfert-Rochereau (lignes 4, 6, RER B)
---
---
Comments
vincent

Cours du mardi 21 février:

Parler de ses goûts et de ses hobbies

Discussion et jeu de société  : "Gift trap" 
apprendre à connaitre les autres joueurs  
lula_rose_

Hi I will be in Paris for one week in April and would like to use meet ups to do some language learning and or exchange
vincent

Welcome Lula, please attend one of our event, everyday in Paris, best regards,
pat

Cours du mardi 14 février 2017:

- Soirée JEUX DE SOCIÉTÉ

- PROGRAMME: jeux Duplik, Dixit, Taboo, Pictionary...
pat

Cours du mardi 7 février 2017:

- Echanges et débats autour de petites vidéos

- Jeux d'expression orale