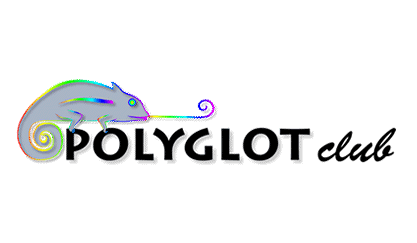 --- Date: Jul 05, 2016
Time: 18:30
Address:

Address visible for attendees

Number of Attendees expected: 10
Vous DEVEZ vous ENREGISTREZ ICI
A partir d'août 2016 je n'organise plus la réunion du Polyglot club de Cergy. Merci à toutes et à tous pour votre participation. Paul-André.
Polyglot Club de Cergy à "L'Atelier", mardi 31 janvier 2012 (photo P.-A. Tournadre)
*********************



Polyglot club de Cergy, le 9 mai 2012 : Fête de l'Europe

organisée en partenariat avec
le Centre d'Information Jeunesse du Val d'Oise

(

http://cij.valdoise.fr/

).
Ophélie Boudet, du CIJ du Val d'Oise, a interviewé deux participantes, écoutez ces entretiens sur
Fête de l'Europe le 9 mai 2012 (photo P.-A. T.).



Reportage de France 3 Paris Ile-de-France sur le Polyglot de Cergy !
Le Polyglot Club de Cergy le 9/06/2011. Reportage d'Aude Blacher et de Stéphane Lisnyj diffusé le 14/06/11 dans le JT régional 19/20



Bonjour !

Nous vous proposons de se retrouver autour d'un verre, à Cergy, chaque mardi de 18h30 à 21h00, à "l'Atelier" (en face l'Essec et le parking de la Préfecture) pour une réunion polyglotte. L'Atelier est un café-restaurant. L'endroit est agréable pour discuter tranquillement. Nous parlons en anglais, en espagnol, en allemand et en français langue étrangère, mais toutes les langues sont les bienvenues !
Paul-André

*****************
Polyglot Cergy à " L'Atelier ", 11/10/2011 (photo P.-A. T.).
***************************
Hello !
We propose a polyglot meeting in Cergy, every tuesday from 6h30 pm to 9h00 pm. It takes place in "L'Atelier", a pleasant bar located just in front of the ESSEC and the Préfecture car-park. We'll have a drink. We'll speak in English, in Spanish, in German and in French as a foreign language, but all the languages are welcome !
Hallo !
Kommt jeden Dienstag, von 18:30 - 21:00 Uhr zum "L'Atelier", einer coolen Braüerei-Kneipe in Cergy-Préfecture, um mit uns Sprachen zu praktizieren ! Wir unterhalten uns hauptsächlich : in Englisch, Spanisch, Deutsch und Französisch als Fremdsprache. Alle andere Sprachen sind aber willkommen ! Zusammen können wir in Bier trinken.

Hola !
Proponemos una reuníon polyglot en Cergy, cada martes de las 18h30 a las 21h00 horas. Se efectua al « L'Atelier », un bar agradable situado justo frente al ESSEC y frente al aparcamiento de la Prefectura. ¡ Tomaremos una copa. Hablaremos en inglés, en español, en alemán y en francés como lengua extranjera, pero todas las lenguas son las bienvenidas !
Adresse : "L'Atelier", 8/10 avenue Bernard Hirsch, à Cergy, à 5mn à pied du RER Cergy-Préfecture. Rendez-vous à l'intérieur du café, au fond de la salle. Pour celles et ceux qui viennent en voiture : parking gratuit en face "L'Atelier".



We encourage you to avoid speaking your native language with another member if you share the same mother tongue.



Please, buy at least 1 DRINK because the bar does not belong to us. Check the DRINK policy =)



Cette réunion est aussi enregistrée sur les sites suivants :

- Facebook : http://www.facebook.com/
- Couchsurfing : http://www.couchsurfing.org/
PLEASE invite ALL your friends and foreign friends !!! CLIQUER CI DESSOUS: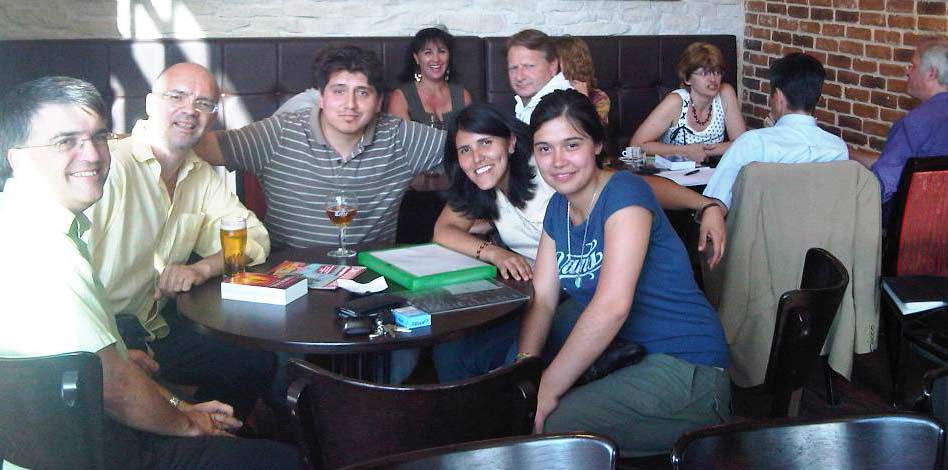 Le Polyglot Club de Cergy, 15 juillet 2010 (photo : Gwen Briand).
Reportage de VO News / Val d'Oise TV le jeudi 2 décembre 2010.
Mise à jour de la page : Paul-André.
---
---
They talk about us!

---
Comments
177 Comments
seb_greal

October 2016




Bonjour,

 

Je suis prêt à prendre le relais pour organiser les rencontre j'ai mêmed'ores et déjà un lieu de rencontre à Cergy préfecture tout prêt!

N'hésitez pas à prendre contact 
vincent

August 2015




A PARTIR DE SEPTEMBRE 2015 LA REUNION DU POLYGLOT CLUB DE CERGY DEVIENT MENSUELLE :

ELLE AURA LIEU LE 1er MARDI DU MOIS.