Language/Serbian/Grammar/0-to-A1-Course
Jump to navigation
Jump to search
---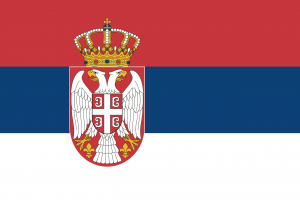 Complete 0 to
A1
Serbian Course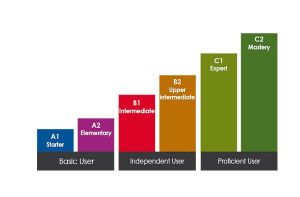 Hi Serbian learners! 😊
Are you interested in learning Serbian? Do you want to start from the beginning and reach the A1 level? Then, this "Complete 0 to A1 Serbian Course" is perfect for you! In this presentation, you will learn about our course content and methodology. Let's start!
Our course is aimed at complete beginners and will take you to the A1 level, according to the Common European Framework of Reference for Languages (CEFR). Here is a summary of our course content:
Introduction to Serbian Grammar
Nouns: Gender and Number
Cases: Nominative and Accusative
Pronouns: Personal Pronouns
Verbs: Present Tense
Verbs: Past Tense
Introduction to Serbian Vocabulary
Greetings and Introductions
Numbers and Counting
Food and Drink
Family and Relationships
Transportation and Directions
Introduction to Serbian Culture
Traditional Serbian Music
Religious Festivals
Folk Dances
Serbian Films
Cuisine
<Pronouns: Possessive Pronouns
Verbs: Future Tense
Adjectives: Comparative and Superlative
Verbs: Imperative
Shopping
Clothes and Accessories
At the Market
Banking and Money
Sports and Recreation
Football in Serbia
Winter Sports
Music Festivals
Adjectives: Declension
Verbs: Perfective and Imperfective
Verbs: Reflexive Verbs
Jobs and Professions
Places around Town
Education and Learning
Literature and Poetry
Medieval Serbian Literature
Contemporary Serbian Poetry
Verbs: Conditional
Verbs: Participles
Verbs: Infinitives
Entertainment and Media
Movies and Theater
Music and Performances
Art and Artists
Famous Serbian Painters
Contemporary Serbian Art Scene
As you can see, our course covers various aspects of Serbian language, culture, and art. We believe that language learning should not only focus on grammar and vocabulary but also on the cultural context of the language. Therefore, we have included topics related to Serbian culture and art in our course.
Our methodology is based on the CEFR and communicative language teaching. We provide our students with authentic materials, such as videos, songs, and texts, and encourage them to practice their language skills in real-life situations. We also offer personalized feedback and support to our students, as we believe that every learner has unique needs and goals.
If you want to start this course, please visit our website and register for it. We are sure that this course will help you improve your Serbian language skills and broaden your knowledge of Serbian culture and art.
---
➡ If you have any questions, please ask them in the comments section below. 😎
Contributors
---
Create a new Lesson