Language/Mandarin-chinese/Grammar/0-to-A1-Course
Jump to navigation
Jump to search
---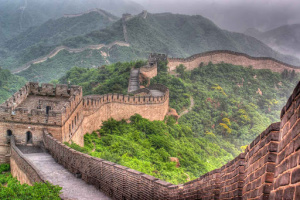 Complete 0 to
A1
Mandarin Chinese Course
Hi Mandarin Chinese learners! 😊

Welcome to the Complete 0 to A1 Mandarin Chinese Course. Throughout this course, you will learn the basics of the Mandarin Chinese language and take your level from complete beginner to an A1 level.
This course is perfect for anyone who is interested in learning Mandarin Chinese and wants to develop their language skills. Whether you are a tourist visiting China, a business traveler or you simply want to learn Mandarin Chinese to understand the culture and the people, this course will help you achieve that goal.
Here is a summary of what you will learn in this course:
- Pinyin and Tones: You will learn how to read and write in Pinyin, the Romanization system used for Mandarin Chinese, and the different tones used in the language.
- Greetings and Basic Expressions: You will learn how to introduce yourself, greet people, and basic conversation expressions.
- Sentence Structure and Word Order: You will learn the basic structure of sentences in Mandarin Chinese, how to ask questions, and the use of particles.
- Daily Life and Survival Expressions: You will learn how to ask for directions, order food and drinks, go shopping, travel, and handle emergency situations.
- Chinese Festivals and Traditions: You will learn about Chinese culture and the customs and traditions of the most popular festivals celebrated in China.
- Verbs and Verb Usage: You will learn how to use verbs in different tenses, modal verbs, and complex verb phrases.
- Hobbies, Sports, and Activities: You will learn useful vocabulary and expressions related to hobbies, sports, and interests.
- China's Geography and Landmarks: You will learn about famous landmarks in China and the geography of the country.
- Nouns and Pronouns: You will learn about common and proper nouns, personal and possessive pronouns, and demonstrative and interrogative pronouns.
- Professions and Personality Traits: You will learn about professions, personality traits, and emotions.
- Chinese Traditional Arts and Crafts: You will learn about traditional Chinese art forms such as calligraphy, painting, and knotting.
- Comparative and Superlative: You will learn how to form and use comparative and superlative adjectives and adverbs.
- Cities, Countries, and Tourist Destinations: You will learn about important international cities, countries, and tourist attractions.
- Modern China and Current Events: You will learn about China's economy, arts and entertainment industry, and current events and issues related to the country and the world.
We hope you enjoy this course and, by the end of it, you will have a solid foundation in Mandarin Chinese.
---
➡ If you have any questions, please ask them in the comments section below. 😎
Contributors
---
Create a new Lesson