Language/Hindi
Jump to navigation
Jump to search
---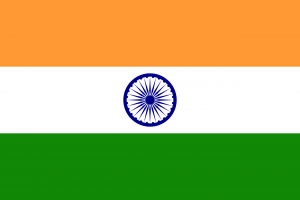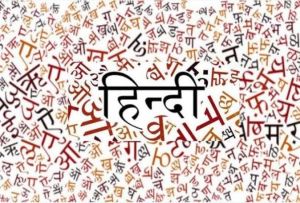 Hi Polyglots! 😃

Welcome to the Hindi learning page!
You will find below many free resources to learn and practice this language.

Enjoy your learning journey with Polyglot Club! 😊
Language code (ISO 639-3): hin
Autonyms (how to write "Hindi" in Hindi): हिन्दी / मानक हिन्दी
Other names for "Hindi": Modern Standard Hindi, Dakhini, Hindi-Urdu, Hindustani
The Hindi language is spoken in: India
Hindi (हिन्दी), or more precisely Modern Standard Hindi (मानक हिन्दी), is an Indo-Aryan language spoken chiefly in North India. Hindi has been described as a standardised and Sanskritised register of the Hindustani language, which itself is based primarily on the Khariboli dialect of Delhi and neighbouring areas of Northern India.

Hindi is a modern Indo-Aryan language spoken in South Asian countries (India, Pakistan, Nepal) and also in other countries outside Asia (Mauritius, Trinidad, Fiji, Surinam, Guyana, South Africa and other countries). Approximately eight hundred million people speak Hindi, as either a first (480 million) or second language. It is the second most widely spoken language in the world. Along with English, it is the official language of India. In addition, it is the state language of Bihar, Chattisgarh, Delhi, Haryana, Himachal Pradesh, Jarkhand, Madhya Pradesh, Rajasthan and Uttar Pradesh. Also, I should point out that Hindi is the language of Agra (the city of the Taj Mahal).

Hindi, which is a descendant of the Sanskrit language, is not strictly the name of any chief dialect of the area but is an adjective, Persian in origin, meaning Indian. Historically, it was synonymous with Hindui, Hindawi, Rexta and Rexti. The terms Urdu and Hindustani are also used to refer to this language. All these labels denote a mixed speech spoken around the area of Delhi, North India, which gained currency during the twelfth and thirteenth century as a contact language between the Arabs, Afghans, Persian and Turks, and native residents.
Colloquial Hindi: The Complete Course for Beginners
• Universal word: Hindi-English dictionary
• Bolti dictionary: Hindi-English dictionary & vocabulary by topics (+ audio)
• Shabdkosh: Hindi-English dictionary
• Loecsen: Hindi-English common phrases (+ audio)
• Goethe-Verlag: Hindi-English common phrases & illustrated vocabulary (+ audio)
• University of Texas: Hindi-English words & phrases (+ audio)
• Defense language institute: basic vocabulary (+ audio) - civil affairs - medical
• Learners' Hindi-English dictionary by Hardev Bahri (1989)
• Hindī śabdasāgara: Hindi dictionary by Śyāmasundara Dasā (1975)
• Practical Hindi-English dictionary by Mahendra Caturvedi (1970)
• Student's practical English-Hindi dictionary by Ram Narain Lal (1936) or other version
• Student's Hindi-English dictionary (1895)
• Dictionary in Hindi and English by Joseph Thompson (1884) & 1846 edition: Dictionary in Hindee and English
• Eat-expressions in Hindi-Urdu (expressions with the verb khā-, "eat") by Peter Hook, in Indian linguistics (2011)
• Collins Hindi Dictionary | Translations, Definitions and Pronunciations
• Hindi-English dictionary - translation - bab.la
Devanāgarī Online Virtual Keyboard
[
edit
|
edit source
]
Public Holidays — Major Festivals — Asking for Directions — Modes of Transportation — Adverbs of Manner — Descriptive Adjectives — Ordering at a Restaurant — Common Foods — Addressing People — Common Indian Names — Relationships — Family Members — Question Words — Telling Time — Numbers 1 20 — Basic Verbs — Personal Pronouns — Introducing Yourself — Basic Greetings — Contemporary Society and Language Use — Arts and Cuisine — Religious and Festive Traditions — Geography and History — Family and Relationships — Everyday Activities and Objects — Numbers and Counting — Greetings and Introductions — Adjectives and Adverbs — Verbs and Conjugation — Nouns and Pronouns