Language/Iranian-persian/Pronunciation/Farsi-vs-Arabic
Jump to navigation
Jump to search
---
Farsi VS Arabic Languages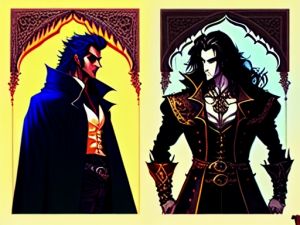 Persian is written with the letters of the Arabic alphabet and from right to left like Arabic, but the language remains very different from Arabic.
Persian is an Indo-European language, therefore from the same family as most European languages (including French). Arabic is a Semitic language, from the same family as Hebrew, Aramaic and Amharic (Ethiopia).
However Persian has been adopting a large number of loanwords from Arabic.
We can compare the situation to English, which has adopted a large number of French words, while remaining a Germanic language.
Note that modern Persian is written in the Arabic alphabet, with a few small adaptations.
Upon mastering this content, you might be interested in pursuing these relevant subjects: Alphabet and Pronunciation, Months of the Year & Accents.
Here are all the letters of the Persian and Arabic alphabets. Every letter in Arabic exists in Persian, but Persian has four additional letters, shown below:
| Name (Persian) | Letter (isolated) | Arabic/Persian |
| --- | --- | --- |
| hamze | ء | In both |
| ʾalef | ا | In both, but pronunciation is different |
| be | ب | In both |
| pe | پ | Persian only, pronounced p |
| te | ت | In both |
| se | ث | In both, but pronunciation is different |
| jim | ج | In both |
| che | چ | Persian only, pronounced ch |
| haa-ye jimi | ح | In both, but pronunciation is different |
| khe | خ | In both |
| daal | د | In both |
| zaal | ذ | In both, but pronunciation is different |
| re | ر | In both |
| ze | ز | In both |
| zhe | ژ | Persian only |
| sin | س | In both |
| shin | ش | In both |
| saad | ص | In both, but pronunciation is different |
| zaad | ض | In both, but pronunciation is different |
| taa | ط | In both, but pronunciation is different |
| zaa | ظ | In both, but pronunciation is different |
| ʿayn | ع | In both, but pronunciation is different |
| ghayn | غ | In both |
| fe | ف | In both |
| qaff | ق | In both, but pronunciation is different |
| kaaf | ک | In both |
| gaaf | گ | Persian only, pronounced g |
| laam | ل | In both |
| mim | م | In both |
| nun | ن | In both |
| vaav | و | In both, but pronunciation is different |
| haa-ye do-cheshme | ه | In both |
| ye | ی | In both |