Language/Iranian-persian
Jump to navigation
Jump to search
---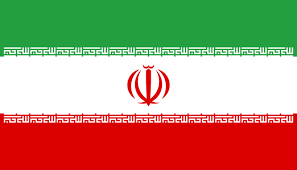 Hi Iranian Persian learners! 😃

Welcome to the Iranian Persian learning page!
You will find below many free resources to learn and practice this language.

Enjoy your learning journey with Polyglot Club! 😊
Facts about Iranian Persian
[
edit
|
edit source
]
Language code (ISO 639-3): pes
Autonyms (how to write "Iranian Persian" in Iranian Persian): فارسی
Other names for "Iranian Persian": Persian, Western Farsi, Ajamic, New Persian, Parsi, West Persian
The Iranian Persian language is spoken in: Iran
---
Persian, also called Farsi, is part of the Indo-European language family, carrying one of the richest literatures. Since ancient times, it has benefited from the rarest linguistic continuity. The language of poetry written 1200 years ago remains almost identical to that used by Persian speakers today. Persian is spoken by around 120 million people around the world, mainly in Iran but also in parts of Asia Minor and Central Asia.

It is a pluricentric language predominantly spoken and used officially within Iran, Afghanistan and Tajikistan in three mutually intelligible standard varieties, namely Iranian Persian (officially known as Farsi), Afghan Persian (officially known as Dari since 1964) and Tajik Persian (officially known as Tajik since 1999).

It is also spoken natively in the Tajik variety by a significant population within Uzbekistan, as well as within other regions with a Persianate history in the cultural sphere of Greater Iran.

It is written officially within Iran and Afghanistan in the Persian alphabet, a derivation of the Arabic script, and within Tajikistan in the Tajik alphabet, a derivation of the Cyrillic script.
https://en.wikipedia.org/wiki/Persian_language
• Aryanpour: Persian-English dictionary & French, German, Italian, Spanish, Swedish, Arabic
• FarsiDic: Persian Dictionary & Persian-English, Arabic, German, Italian
• translation of phrases Persian-English
• FarsiDicts: Persian-English dictionary
• FarsiDictionary: Persian-English dictionary
• Dictionary-Farsi: Persian-English dictionary
• Langenscheidt: Persian-German dictionary
• Free-dict: Persian-German dictionary
• Persian academy: Persian dictionary, words approved by the Persian language and literature Academy فرهنگستان زبان و ادب فارسی‎
• Etymological dictionary of Persian, English & other Indo-European languages, by Ali Nourai
• An etymological dictionary of astronomy and astrophysics English-French-Persian, by Mohammad Heydari-Malayeri, Observatoire de Paris
• Loecsen: Persian-English common phrases (+ audio)
• Goethe-Verlag: Persian-English common phrases & illustrated vocabulary (+ audio)
• Defense language institute: basic vocabulary (+ audio) - civil affairs - medical
• Persian-English dictionary by Sulayman Hayyim (1934)
• Comprehensive Persian-English dictionary by Francis Steingass (1892)
• Colloquial English-Persian dictionary in the Roman character, by Douglas Craven Phillott (1914)
• Persian for travellers by Alexander Finn (1884) (Arabic & Latin characters)
• English and Persian dictionary by Sorabshaw Byramji (1882)
• Concise dictionary of the Persian language by Edward Henry Palmer (1876) (Arabic & Latin characters)
• Dictionary, Persian, Arabic, and English by Francis Johnson (1852)
• Pocket Dictionary of English and Persian by William Thornhill Tucker (1850) (Arabic & Latin characters)
• Dictionary in Persian and English by Ramdhun Sen (1841) (Arabic & Latin characters)
• Vocabulary of the Persian language by Samuel Rousseau (1805)
• Grundriss der neupersischen Etymologie: elements of Persian etymology, by Paul Horn (1893)
• Persische Studien: etymological studies, by Heinrich Hübschmann (1895)
https://www.lexilogos.com/english/persian_dictionary.htm
Free Iranian Persian Lessons
[
edit
|
edit source
]
Nowruz — Lesson 26: Entertainment and leisure activities — Lesson 25: Sports and active recreation — Lesson 24: Modern history and contemporary issues — Lesson 23: Persian civilization and ancient history — Lesson 22: Complex sentences and conjunctions — Lesson 21: Using infinitives — Lesson 20: Using the imperative mood — Lesson 19: Travel preparations and bookings — Lesson 18: Means of transportation — Lesson 17: Persian cinema and music — Lesson 16: Persian poetry and classical literature — Lesson 15: Word order in past tense sentences — Lesson 14: Past tense of regular verbs — Lesson 13: Talking about food and drink — Lesson 12: Ordering food and drink — Lesson 11: Persian holidays and celebrations — Lesson 10: Persian etiquette and hospitality — Lesson 9: Possessive pronouns — Lesson 8: Direct object pronouns — Lesson 7: Talking about others' daily routines — Lesson 6: Talking about your daily routine — Lesson 5: Present tense conjugation of regular verbs — Lesson 4: Present tense conjugation of the verb to be — Lesson 3: Word order in Persian sentences — Lesson 2: Introducing yourself and others — Lesson 1: Saying Hello and Goodbye — 0 to A1 Course — The Practice of Taarof in Iran — How to Use be