Language/German
Jump to navigation
Jump to search
---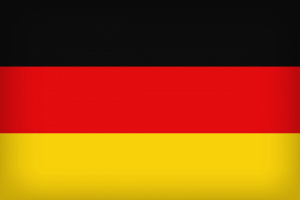 Hi Polyglots! 😃

Welcome to the German learning page!
You will find below many free resources to learn and practice this language.

Enjoy your learning journey with Polyglot Club! 😊
The German language is a West Germanic language mainly spoken in Central Europe. It is the most widely spoken and official or co-official language in Germany, Austria, Switzerland, Liechtenstein, and the Italian province of South Tyrol. It is also a co-official language of Luxembourg and Belgium, as well as a national language in Namibia.
Source: https://en.wikipedia.org/wiki/German_language
Language code (ISO 639-3): deu
Autonyms (how to write "German" in German): Deutsch
Other names for "German": Alemán, Deutsch, Allemand, Duits, Alemão, Tedesco, Tudestg, Nemec, Tysk, Német, Nemetskiy, Däitsch, Niemiec, Germana, Nemški, Nemec, Nimets'kyy
The German language is spoken in: Germany
• Wörterbuch der deutschen Sprache des 20. Jahrhunderts (DWDS): Dictionary of the German language of the 20th century
& Etymologisches Wörterbuch des Deutschen (Etymological German dictionary) edited by Wolfgang Pfeifer (1993)
• Wörterbuch der deutschen Gegenwartssprache (WDG): dictionary of the contemporary German
• Deutsches Wörterbuch: German dictionary, by Jacob & Wilhelm Grimm (19th century) meanings, etymology & quotations
• Duden: German dictionary, declension & conjugation
• Wörterbuchnetz: online German dictionaries (Universität Trier)
• Deutsches Wörterbuch: German dictionary, by Jacob & Wilhelm Grimm (19th century)
• Free dictionary: Großwörterbuch Deutsch als Fremdsprache
• Wortschatz: morphology, synonyms
• OpenThesaurus: synonyms & meanings
• Synonym-Lexikothek der Wortbedeutungen: synonyms & words from the context of meaning
• Reverso: German-English dictionary & words in context
• Collins: German-English dictionary
• Leo: German-English dictionary with pronunciation
• Langenscheidt: German-English dictionary & multilingual
• Lingea: German-English dictionary & multilingual
• Pons: German-English dictionary & French, Italian, Spanish, Polish & spelling
• Bildwörterbuch: German-English visual dictionary
• WordReference: German-English dictionary
• BeoLingus: German-English dictionary
• Linguee: German-English translation of a phrase
• Iate: multilingual terminological dictionary (European Union)
Switzerland Timeline — Temporal Prepositions — Using Time Expressions — Body Parts — Talking About Health — Comparative and Superlative Forms — Descriptive Adjectives — Movies, TV and Literature — Popular Musicians and Genres — Buying Groceries — Shopping for Clothes — Talking About Obligations — Expressing Abilities — Public Transportation — Booking a Trip — Possessive Pronouns — Personal Pronouns — Cuisine and Traditions — Geography and Landmarks — Drinks and Beverages — Food and Meals — Two Way Prepositions — Using Prepositions — Talking About Your Friends — Family Members — Separable Verbs — Present Tense — Verb Forms — Telling Time — Days of the Week and Months
Contributors
---
Create a new Lesson