Language/German/Culture/Popular-Musicians-and-Genres
Jump to navigation
Jump to search
---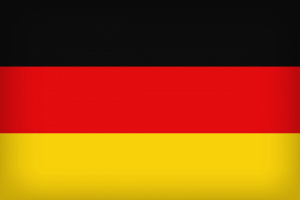 German Culture → Music and Entertainment → Popular Musicians and Genres
German music has a rich and diverse tradition, with genres ranging from classical to electronic. In this lesson, you will learn about some of the most popular German musicians and music genres.

Take a moment to explore these relevant pages as you conclude this lesson: Germany Timeline & Cuisine and Traditions.
Pop music is popular throughout Germany and is reflected in the charts. German pop bands include Wir sind Helden, Sportfreunde Stiller, and Ich + Ich. German singers like Nena and Udo Lindenberg are also considered pop musicians.
Germany has produced many rock icons, such as Scorpions, Rammstein, and Tokio Hotel. The German rock scene began in the 1960s and 1970s with bands like Ton Steine Scherben and Can. The genre remains popular today, with bands like Die Toten Hosen and Kraftklub being notable bands.
Hip hop has become increasingly popular in Germany during the last two decades. German hip hop pioneers include Advanced Chemistry and Die Fantastischen Vier, but there are many popular artists today, such as Cro, Sido, and Kollegah.
Germany is known for its electronic music scene. Berlin hosts one of the largest electronic music festivals in the world, the Love Parade. Kraftwerk is a pioneering electronic band from Düsseldorf, and contemporary German electronic musicians include Paul van Dyk and Robin Schulz.
Schlager music is a popular German-language pop music genre that originated in the 1950s. Its style includes simple lyrics, catchy melodies, and a prominent synthesizer element. Modern Schlager music includes singers like Helene Fischer, Andrea Berg, and Beatrice Egli.
Rammstein is a rock band from Berlin that formed in 1994. The band's music incorporates elements of metal and electronic music, and their lyrics address controversial topics in German society. Rammstein has sold over 45 million records worldwide and is known for their engaging live performances.
Herbert Grönemeyer is a singer-songwriter who has been active since the 1970s. He is considered one of Germany's most successful musicians, with over 18 million albums sold. His music often deals with themes such as love, loss, and personal growth.
Helene Fischer is one of the most successful German pop singers of all time. She has released numerous multi-platinum albums and won many awards. Helene Fischer's music is characterized by up-tempo beats combined with catchy melodies.
Cro is a rapper, singer, producer and designer. He gained popularity in 2011 with his debut mixtape "Easy" which was well received by the German rap scene. Cro is known for his use of a panda mask when performing, to keep his identity a secret.
As you can see, German music is diverse and plentiful. Whether you enjoy rock, pop, or electronic music, there is a German band or musician for you to enjoy.

Finished this lesson? Check out these related lessons: Switzerland Timeline & Movies, TV and Literature.
Contributors
---
Create a new Lesson