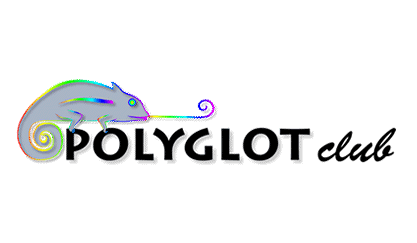 ---
South Korea - Polyglot Network
Comments
71 Comments
joel_karikkandathil

March 2021




Hello, there beloved native Korean speakers,
I was wondering if anyone could help me learn Korean. I am a native Malayalam(south Indian language), speaker. I can also help in British-English and accent perfection as I attended a British Convent School as a child.
Hoping someone texts me
annyeong

gaba_sm

April 2019




안녕하세요!! I was wondering if there is someone that could help me in my journey to learn Korean!? and I would be pleased to help you to learn English and Spanish.
YoBlackBlack

March 2019




Hello. = 안녕하십니까. Good morning to you in the Republic of Korea and good evening from the United States of America. My native language is the American-English. I can assist and help you with your American-English acquisition language skills 5 or 4 or 3 or 2 times a week for 1 hour or 2 hours on Skype Instant Messenger. And, you? Yes, and I welcome you to assist and help me with my Korean acquisition language skills. I am familar with the Republic of Korea time zone. My present time zone is Hawaii-Aleutian Standard Time Zone. I am ready to start ASAP. Thank you very much. = 감사합니다. Sincerely, Mister Yo.

https://www.timeanddate.com/time/zones/hast
Sa7cha

December 2013




Annyeonghaseyo ! I'm a 18 years old and French girl. I'm studying languages : English, German, Spanish, Japanese and Korean. I want to learn Korean because I will study and live a bit in your country. I just started to learn Korean but I think that your language and your culture are fantastic !

I can read your alphabet. I can teach you French while you speak with me in Korean, or you could teach me yours. We can speak in French, English or Korean (even if my Korean skills now are really bad).

I really need your help so I hope you will speak to me.

See you
Bomi

August 2016




hello! I'm Bomi from Korea. I feel like we could become good friends. XD send me a message.
coreano95

May 2016




hi nice to meet you im native korean perhaps i can teach u as friend
Flora0207

December 2013




HELLO!! Korea!I will go travel to Seoul on Feburary,2014. But I don't know Korean~ Can anyone be my guider? It is pretty cool to meet new friends there~ By the way, I am a Shanghainess. I can speak English well and a little German. If you are interest, please contact with me ~

Flora0207

♥
yeoppeunyeoppeun

November 2013




안뇽하세요~ 한국얼 배우싶어요~ 한국얼 일~두주일 배웠어요. 진짜로 ㄴㄴㅎㅎ 좋은 선생을 가지어요~ (정직하게 저는 베우한이 불량해요 ㅠㅠ) (또한 많이 사전과 구글을 사용합니다) 선생 감사합니다♥ ㅅ.ㅅ하지만 때때로 시간를 가집없어요~ 더 많은 선생을 저에게 도움이 될 거예요~ 동신가 한국어를 가르쳐 줄 수 있습니까~~?

동신은 영어 또는 독이어를 배울수 있습니다~ ㅅㅅ