Welcome to Pakistan Polyglot Network!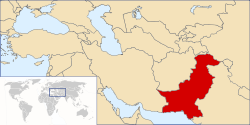 Pakistan Network

Hi to every body
Its very nice that we have a network form Polyglot Network to interact with each other to improve our language expertise. I welcome all previous as well as newly joined members.
Regards

Anwar
************ 
Comments
Admore

I want to create a new language exchange meeting in Pakistan.

I can help in English, Esperanto, Punjabi, Turkish and Urdu

Regards,

Adeel
adeelhashmi145

Hi Guys,
My name is Muhammad Adeel Hashmi, You can call me Adie. I am an aspiring Polyglot . I can speak english, urdu , pashto and hindi. I can understand arabic and persian. I am learning polish , arabic , and spanish.
Thanks/gracia/dzieki/shukran.
All are invited.
DonSalvador

  HI folk,

my name is Salvatore and I am from Italy. I can teach my mother tongue language or spanish and I am interested in learning Urdu and Pusthu. Actually i live in Islamabad.

Thank you 

Khuda office

 

S.
wahib

yeah well i can teach you urdu
engrkhan

sure you will meet a good teacher for urdu and pushtu and hope you will learn . Khuda Hafiz
armankhan

Hi Dear, please note my gtalk id: arman.nsseng .... I can teach you pashtu