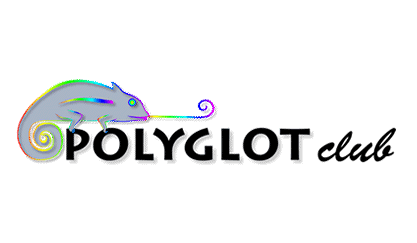 ---
Text from Invir -

English
The Summer Carnival in Starogorsk XXXIII

Yurka said, "So come on, Jeremy, tell us everything to the end for Vaska's sake." Something crackled inside Jeremy, like TV static.

We were waiting.

"Well then," he said.

"But it's your own responsibility.

It should be metal powder, metal filings.

"Movement" means that you need to take metal filings from a wheel." "Is it possible to take it from the wheel of train carriage?" I asked.

"Quite possibly," Jeremy agreed.

"So "Flight" means that we need metal filings from an airplane?" Yanka exclaimed.

"Well, I guess that's true," Jeremy agreed again.

"But where can we get a plane?" Gleb asked wonderingly.

"In the park," Yurka answered. Indeed!

In the city park, a four-engine airplane of the last century stood on a special platform.

Inside the plane was a small children's cinema.

Climbing under its wing and grinding some powder from its duralumin rivet was not so difficult.

"But what about "Stability", Jeremy?" Yurka asked with displeasure.

"I swear by all my transistors, I don't know.

Shishkin explained to me, but I did not understand." Gleb scratched behind his ear with his glasses, "Actually, if you think logically, wheels and wings are symbols of movement in two elements.

On earth and in the sky.

So, we need a third element - Water." "Do we need a ship to grind or something?" Yurka asked.

"Not a ship, but probably its anchor.

An anchor has always been a symbol of stability.

The safety of a ship depends on its anchor," Gleb said.

"It was not I who told you, it was you who guessed it," Jeremy said warily.

"We guessed it, don't worry," Gleb laughed.

"But where do we get an anchor, lads?" But I already knew where. I remembered!

"There is an anchor!" I exclaimed.

"Where?" Yanka said joyfully.

"In the warehouse of Christmas decorations!" Everyone, even Jeremy, looked at me as if I were crazy.

Yurka spat and said, "We are talking about serious things, and you, Penny, with your silly humor ...

Yanka, let's go on the bullet train to your Primorsk city.

It'll take no more than a day to go there and back.

There are as many anchors as you want at various monuments.

Will your parents let you go?

" "Now you say this, Yurka!

'Yanka, let's go!' And you called me Penny again," I thought.

I almost cried with what I was feeling but managed to contain myself.

It was easy for Jeremy with his eyes, which were always dry, and his nerves, which were made of nickel.

But, I was only human, after all!

Without saying a word, I jumped out of the carriage and walked through the grass.

They shouted after me, "Helka, what are you doing?

Don't take it badly!

Helka, come back!

" But I kept my walking ....

To be continued...
PLEASE, HELP TO CORRECT EACH SENTENCE! -

English