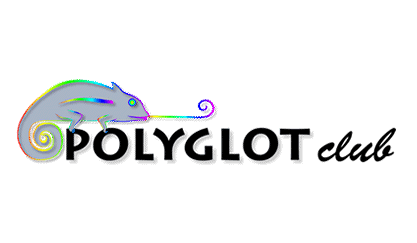 ---
Text from Invir -

English
The Summer Carnival in Starogorsk XXX

A Fiery Recipe 0 Life in the Henhouse on Wheels went on as usual.

Jeremy hung up a picture cut from a magazine - a portrait of a boy.

The boy in the photo was small, probably a first grader.

He was throwing back his head and laughing: his face in the picture was so happy.

He had freckles on his nose, and two suns seemed to shine in his eyes.

Gleb went to Jeremy, and crouched next to him.

First he looked at the portrait for a long time, then said, "Nice guy.

Who is that in that picture, Jeremy?

Your friend or what?" Jeremy was scribbling something on paper.

He rasped with reluctance," Why do you care?

I'm gonna create my Vaska…." Then we all approached him.

" What's 'Vaska?" "I tell you - that one," Jeremy nodded at the picture.

"Exactly like the picture?!" Yanka said, surprised.

"Not exactly," Jeremy explained, not looking up from his drawings.

"My Vaska will be similar in character, but in appearance he will be like me, only smaller.

A small robot - boy Vaska I'll be his father and mother." "Well," Gleb said thoughtfully, and sighed for some reason.

Jeremy raised his head and looked at us with his green indicators.

"But why should I live forever alone?

If I have Vaska, then that will be make two of us.

We will travel together along the roads and see the world." "Take me with you," said Yurka half-jokingly.

We liked Jeremy's idea.

A robot-boy would made his life better.

It would be great if a small iron Vaska with a cheerful character were to come into being.

He could be our friend.

We would ask if he could be enrolled in school.

If he would had the ability to learn like Jeremy, he would immediately become an excellent pupil.

Jeremy saw that we were happy, and he cheered up.

He hummed the tune of a song and then said, "I' going to make his arms and legs out of duralumin pipes to make it easier for him to run and play.

He'll be like a little rascal.

I've found an impact-resistant plastomagnet canister for making his body.

I'm going to make his head out of an iron kettle.

I want to give him an upturned nose." "It would be better for him if you make his head like yours," Yanka objected.

"To make him look like his parent." "I'll think about it," Jeremy agreed.

Yurka asked spitefully, "But what will be inside his head?" Jeremy said casually, "It's not a problem.

I have designed the brains for him.

I have memory-superblocks for it in my trunk.

The problem is, I have no idea how to set up his power supply." "Well, what's the problem?" Gleb asked, surprised.

"Make one the same as yours." "Come on," Jeremy rasped.

"I'm as big as a bookcase, but how can the kiddo carry heavy batteries inside?

And the recharging is a big hassle.

If only I had Type PM Engine!

It is the most suitable for my kid." "What does "Type PM" mean?" I asked.

"A Propeller Machine?

Like a fan propeller?" Jeremy got a little angry, "You have a propeller in your head.

PM means "perpetual motion" or, in other words, an eternal engine." Gleb gave a whistle.

Yurka said, "Jeremy, you're just a bit fixated on this idea.

Everyone knows that the eternal engine is a load of horse feathers." "What is a horse?

A robot?" Jeremy asked.

We just about died laughing.

An annoyed grunt sounded from Jeremy's speaker box, "You, humans, pretend that you know everything.

But if you don't know something, then you immediately say - that can't be true, because this was not taught at school.

No wonder they never showed the Shishkin's Wheel to anyone." We began to ask Jeremy: what kind of wheel is that?

Jeremy was capricious for a while at first, but then told us that story.

To be continued...
Invir

2 weeks ago

Vote now!
PLEASE, HELP TO CORRECT EACH SENTENCE! -

English