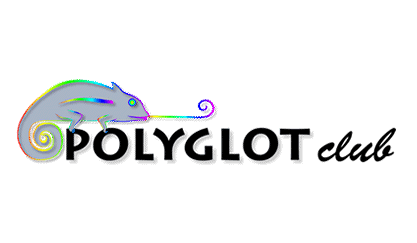 ---
Text from polinazhdanova -

English
How can the text below be improved and corrected? Thank you.

Introduction This week we were focused on learning about social entrepreneurs and the contribution of their work to the economy and society.

Social entrepreneur practice is an implementation of business strategies and knowledge in the non-profit sector for improving human wellbeing, creating social changes, and bettering the economy at large.

Being a social entrepreneur means putting the interests of your community ahead of economic benefits.

One of the examples of a social entrepreneur whose performance results we studied this week is an economist and banker Muhammad Yunus from Bangladesh.

Muhammad Yunus best know for his micro-financial and educational initiatives toward poor people.

When he was visiting one of the poorest villages of Bangladesh and observing how people work there he discovered that even tiny loans could make a change for those people in order to fight poverty and hunger.

At that date, commercial banks in Bangladesh did not want to give small amounts of money to poor people even at a decent interest because they were afraid of non-return of funds.

In order to prove his assumption, he lent his own savings to a group of women so they can buy bamboo for furniture production and make a profit.

This marked the beginning of the success of the Grameen bank that Muhammad Yunus founded later and the microfinance model.

I believe that he has been highlighted as a "hero" for a reason.

Three is no doubt that it takes courage, knowledge, and unbreakable faith in what you are doing when you try to make a positive change not for a sake of money but at the call of your soul.

It is very difficult day after day to try to defend your point of view and continue to believe in the necessity and correctness of your intentions.

It is difficult to convince people with influence and money to pay attention to what you are doing.

It's hard not to see tangible progress and not give up when things go wrong.

It is difficult to change the norms that have developed in society over the years.

As for Muhammad himself, on the way to implement his idea of microcrediting poor citizens, he resisted criticism from the media, politicians, and other businessmen.

And even after years of existence of his bank for the poor, which was one of his businesses, he was accused of being a deceiver and trying to make money from the poor as all microfinance organizations do.

Conclusion The importance of Muhammad Yunus's contribution to the expansion of entrepreneurship and the effect of entrepreneurship on the global economy observed in the following ; First, by giving loans for poor people, not just to cover their consumption needs, but for buying materials and instruments in order to produce something and gain profit from it he gave impetus to the development of small businesses and handicrafts.

Аnd this, in turn, helped people start living better and gain control over their financial situation.

Examples of those people inspired others to start their own businesses.

Second, by educating people about finances he helped to reduce poverty in his country.

Third, Muhammad Yunus's practice of microfinancing poor people had spreader across other developing countries which helped to foster the growth of those economies.
PLEASE, HELP TO CORRECT EACH SENTENCE! -

English