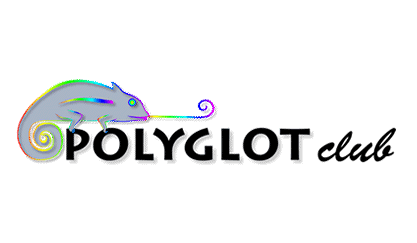 ---
Japan - Polyglot-verkosto
Tervetuloa Japan Polyglot verkostoon
 

Japan is an island country in East Asia. Located in the Pacific Ocean, it lies to the east of China, Korea and Russia, stretching from the Sea of Okhotsk in the north to the East China Sea in the south. The characters that make up Japan's name mean 'sun-origin', which is why Japan is sometimes identified as the 'Land of the Rising Sun'.
Japan comprises over three thousand islands, the largest of which are Honshū , Hokkaidō , Kyū shū and Shikoku, together accounting for 97% of land area. Most of the islands are mountainous, many volcanic for example, Japan's highest peak, Mount Fuji, is a volcano. Japan has the world's tenth largest population, with about 128 million people. The Greater Tokyo Area, which includes the capital city of Tokyo and several surrounding prefectures, is the largest metropolitan area in the world, with over 30 million residents.
The first written mention of Japan begins with brief appearances in Chinese history texts from the first century AD. Influence from the outside world followed by long periods of isolation has characterized Japan's history. Thus, its culture today is a mixture of outside influences and internal developments. Since adopting its constitution in 1947, Japan has maintained a unitary constitutional monarchy with an emperor and an elected parliament, the Diet.
Japan's economy is the world's second largest by nominal GDP after the United States. It is a member of the United Nations, G8, G4 and APEC, with the world's fifth largest defense budget. It is the world's fourth largest exporter and sixth largest importer.  
Kommentit
109 Kommentit
Jaeyah

August 2013




Bonjour tout le monde! Je m'appel Jade. Je recherche des correspondants pour apprendre le Japonais. Je peut vous apprendre le Français . Contactez-moi ! Hello everybody! My name is Jade. I search correspondents for learn Japanese. I can teach you French. Contact me!
Paravoz

August 2013




Good day to all. My name is Egor. I am 17 years old. I would like to study Japanese language and its culture. Who can help? In response, I can help with the Russian language
sarunato

July 2013




I live in Hiroshima prefecture, maybe you've learned about this place at school.
My city, Mihara, faces Inland Sea National Park, where is famous for its pictureque views of samll isalnad and the sea.
Where are you mailing from?
I'm not young, I traveled many places in the world in my younger day, by backpacking and occisionally cycling.
Therefore, I'm planning to make a free guest house for travelers by bike.
Thank you for mailed me again, take care.
Franck-Akira

July 2013




こんにちは、私の名前はフランスからフランクですが、私は9月に日本で行きたい。私はフランス語や英語を勉強したい一部の人々を満たすために喜んでいるよ、私は日本語を勉強したい。お会いしましょう!

Hello, My name is Franck from France, I wish to go in Japan in september. I'll be glad to meet some people that want to learn french or english, I want to learn Japanese. See you !
GemRavager

June 2013




HEY! My name is Franco, 19 years old, looking for someone who speaks japanese really well to help me out with it! I can help with English, Spanish and German!!! Anyone interested?
Decy

May 2013




Hi everybody, my name is Elisa and I'm a 19-year-old Italian girl. I'd like to have Japanese friends because I'd like to learn more about this country and its culture! We could chat on Skype! Tell me if you are interested!