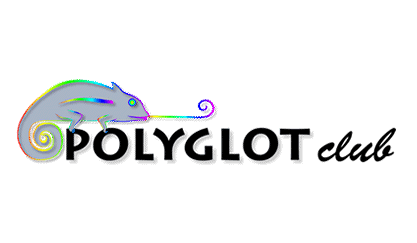 ---
Budapest - Polyglot Network
Welcome to Budapest Polyglot Network!
Comments
14 Comments
Kalev

December 2013




A budapesti Polyglotclub mindenkinek kellemes karácsonyi ünnepeket és boldog új esztendőt kíván!

The Polyglotclub Budapest would likes to wish everyone merry christmas and happy new year!
Kalev

October 2013




Kedves Tagok!

Önkéntes fordítókra lenne szükség, hogy ismét 100 % legyen a fordítási arány.
Kalev

October 2011




 

Attention!

Dear members,

I would like to inform you all that due to an overlap with the Couchsurfing meetings (which are on wednesday like the Polyglot Club) we are changing the time of the meetings to thursday, its our proper interest and its better for the couchsurfers too so we won't make concurrency to eachother.
The polyglot meetings are being held on thursday from november. Thank you for your comprehension!

Figyelem!

Kedves tagok

Szeretnék mindenkit tájékoztatni, hogy a Couchsurfing találkozókkal való ütközés miatt áttesszük a polyglot találkozókat csütörtökre.
Ez közös érdekünk, így szabadon látogathatjuk egymás találkozóit (ahogy ez régen is volt) és nem vonjuk el egymástól az embereket.
A polyglot találkozók novembertől csütörtökön lesznek. Köszönöm szépen a megértéseteket!