Welcome to Berlin Polyglot Network!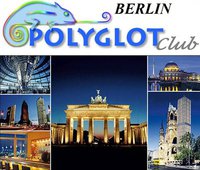 Comments
bahador2012

September 2012




Ich mochte Deutsch zu lehrnen!
ElinaE

September 2012




Hi, you can join us tomorrow at Kant Café, Schlüterstr.22, from 8pm! The 18th of September, Tuesday, see you!
Ivan1985

July 2012




HELLO ARE THERE ANY NATIVE GERMANS WILLING TO EXCHANGE THEIR GERMAN FOR ENGLISH AND SPANISH.. iM WILLING TO HELP DANKE SChön...