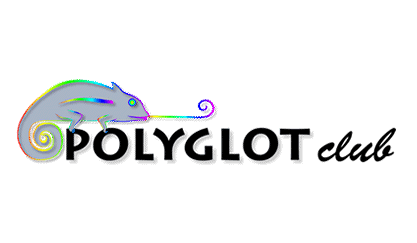 ---
Midi-Pyrénées - Polyglot Network
Welcome to Midi-Pyrénées Polyglot Network!
Bonjour à toutes et à tous!
Polyglot Midi-pyrénées Occitanie 
Propose à tout ces membres des rencontres en diverses langues gratuitement en Anglais, Espagnol, Russe,Allemand,Portugais, Arabe, Chinois  par des rencontres , soirées linguistiques, pic nic  , .....
L'originalité de la fomule Polyglot club  repose sur une double volonté, celle d'initier, de familiariser et de perfectionner ces membres  dans leur pratique d'une langue étrangère , mais aussi de leur permettre d'approcher l'histoire , la culture,des traditions artistiques et  culinaires des pays des membres.
C'est dans ce sens que vous sont proposés des rencontres une fois par semaine. La participation à ces ateliers sont gratuits.
ABDESSADOK .Madani                                                                                                              
Administrateur régional du Réseau Polyglot club région Midi-Pyrénées & Occitanie
Président de l'Association P.A.R.L.E!
   notre site:  http://www.assoparle.com
Comments
47 Comments
Madan

May 2018




Rendez-vous ce soir à partir de 18.00 à la soirée multilingue salle castelbou 22,rue Castelbou 31000 Toulouse
Accès:Métro Compans ligne B
Madan

February 2017




Hello, I have received your message and I thank you for your confidence. For this I invite you Thursday 16/02/2017 from 18:00 to Salle Castelbou 22, rue Castelbou 31000 Toulouse to practice English as a group.
ThenameisElisa

October 2012




Hello I'm french!Would love to learn English, i can speak fluently i believe but i'd like to improve it
samia_alem

February 2017




Hi ! How are you ! No this is good ! We can talk if you want
Madan

December 2016




Meilleurs voeux
L'Association P.A.R.L.E!
Vous présente ses voeux de Bonheur , de santé , de paix et de partage
Pour l'année 2017.

Madan

August 2016




On cherche des bénévoles pour donner des cours du FLE, Anglais,Espagnol,Chinois,Allemand, .....
VirginieT

March 2014




Hello, For the begining, I'LL be alone...We wait for other people, maybe and if noboby is interresting we'll met. What are you thinking?