index.php
From Polyglot Club WIKI
---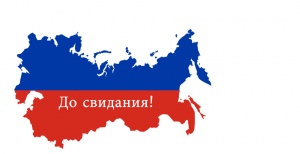 Here are the main ways to say "Good bye" in Russian:
"До свидания!"
This form is more formal, people use it in official conversation, with unfamiliar people or with older people. "До встречи", "Всего хорошего", "Увидимся" are equal, but more neutral and not so spreaded
"Пока"
This is an informal form. You can use this word when you talk with your friends or with people who you know well.
"Прощай"
Another way is "Прощай". People usually us it when they want to make an accent to a fact that it was the last time they meet, or they hope so. It is similar to "Farewell" in English.
Authors
Contributors
---
Create a new Lesson