Language/Twi/Vocabulary/Days-of-the-week
Jump to navigation
Jump to search
---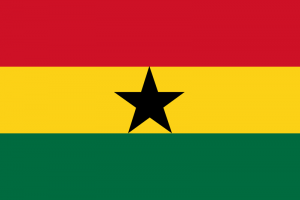 In today's lesson, you will learn how to write and pronounce the 7 days of the week in Twi (Akan) language. You'll also learn a cultural tradition (named "Kradin") associated to the days of the week.
Don't miss the chance to check out these pages as you wrap up this lesson: Weather Vocabulary & How to say Good Bye?.
Days of the week in Akan (Twi) / Soul Names (Kradin)
[
edit
|
edit source
]
The Akan people give names to people based on the day of the week they were born. We call these "day names" Kradin (soul names). Below I list the days of the week in Twi, along with the male and female soul names given to people born each day.
| Day of the week in Twi | Day of the week in English | Female Soul Name | Male Soul Name |
| --- | --- | --- | --- |
| Ɛdwoada | Monday | Adwoa | Kwadwo |
| Ɛbenada | Tuesday | Abena | Kwabena |
| Wukuada | Wednesday | Akua | Kwaku |
| Yawoada | Thursday | Yaa | Yaw |
| Efiada | Friday | Afia | Kofi |
| Memeneda | Saturday | Ama | Kwame |
| Kwasiada | Sunday | Akosua | Kwasi |
Twi Vocabulary | Days of the Week in Twi | Lesson 2 - YouTube
[
edit
|
edit source
]
Twi Vocabulary | Lesson 3 | Days and Months In Akan (Twi) - YouTube
[
edit
|
edit source
]
Learn twi with Opoku | Asante twi | Twi days of the week - YouTube
[
edit
|
edit source
]
Learn Twi Language | Days Of The Week - YouTube
[
edit
|
edit source
]