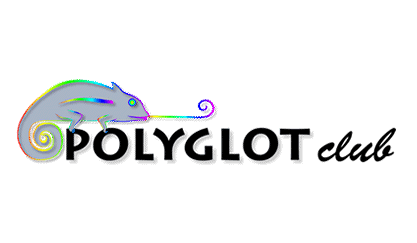 ---
United States - Polyglot Network
Welcome to United States Polyglot Network!

Welcome! ¡Bienvenidos!
to the USA Polyglot Club Network!
Hello linguists, amateur and professional alike! My name is Anthony Naprstek and I am the Nebraska Administrator, and my job is easy-make language exciting! I cannot wait to get to know all our active members, and I hope to meet all of you as I have many meetings planned for the future! 
Personally, I am a student at the University of Nebraska-Omaha, and I am double-majoring in Business Marketing and Linguistics. I hope to travel with my career and learn to communicate with as many people in this world as possible. I am a very open person when it comes to ideas or ways to solve a problem, so please do not hesitate to talk to me about anything that comes up. I want feedback on how I am doing, or how I can do better, and if YOU have any ideas for our get-togethers!
Au revoir !
Пікірі
438 Пікірі
zizii

May 2018




hi! i'm iranian native and i want to speak English better and better...
oliwia_jaw

May 2019




Hi, can i talk with you because i need learn to english?


VCOL

March 2018




HALLO, I'M AN ITALIAN MAN OVER 60 , WITH A LOT OF SENSE OF HUMOUR , WHO WOULD LIKE TO CONNECT WITH PEOPLE IN ORDER TO MAKE MY ENGLISH MORE FLUENTLY AND, FOR EXCHANGE, HELP TO LEARN ITALIAN . CIAO VINCENZO