ברוך הבא לרשת United Kingdom של Polyglot!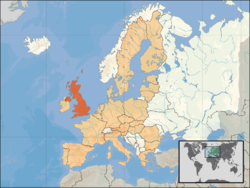 We have many members, please expand your network, practice the language, or find friends to talk with.

We are having (almost) monthly meetings in City of London. Please check just below comment wall or City of London page for the latest meetup if you are interested in it. Also feel free to contact us should you have any question, opinion!
T0shi

May 16, 2008 @ 13:42
תגובות
fb_1504098773

hello my friends. i want to learn english and i will teach you arabic please send me a message if you're interested
pim_hnoo_k

I want to develop my english.
I can teach you thai language, so we can change the expiration all together. ????????????????
pilar_pere

Hi, I'm from Spain and I can help you with Spanish, I was looking for improving my English and my speaking. If you want, tell me.
ivyhuynh

Hello, I'm from Vietnam. I can teach you Vietnamese, and I want to practice my English.
ivyhuynh

Yes, we can. Contact me for the Skype please.
mehrdad74

Hi.I am from Iran.I would like to practice my English with you if you are agree.
JOHN2T

Hello. I just created a new profile. It would be good to hear from new people interested learning English and teaching French, Russian, Armenian, Dutch, Spanish and everything else
dilman_ram

. Can someone teach me please and I can teach you English. Zor supas

Create Event (United Kingdom)
---
SPORT, LANGUAGE EXCHANGE, FUN !!!!
From 369 € for 1 week. All ages and nationalities
January and March 2018 in France

---