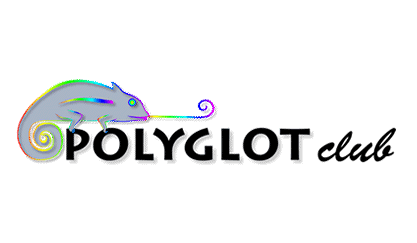 ---
South Holland - Polyglot Network
Welcome to South Holland Polyglot Network!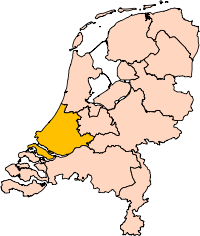 Zuid-Holland
South Holland

Hoofdstad: Den haag  Capital: The Hague

Oppervlakte: 3403 km2  Area: 3403 km2

Inwoners: over de 3 miljoen  Population: over 3 million

Zuid-Holland is een provincie gelegen in het westen van Nederland. Afgezien van de duinen aan de kust, is Zuid-Holland geheel vlak en bestaat uit polderland. South-Holland is a province situated in the west of The Netherlands. Except for the dunes at the coast, South-Holland mainly exsist out of flat and polderland.

Zuidelijke stedenring van de Randstad:  Vanaf Dordrecht via Rotterdam, Delft en Den Haag naar Leiden en buigt via Alphen aan den Rijn en Gouda terug naar Rotterdam. Southernly cityring of the Randstad: From Dordrecht through Rotterdam, Delft and The Hague to Leiden and bends from Alphen aan den Rijn and Gouda back to Rotterdam.

De belangrijkste steden: Den Haag, Rotterdam. Important cities: The Hague, Rotterdam.

 

 

     

De foto (links) was gemaakt op mijn trouwdag bij 'het meer' in Alphen aan den Rijn. The photo (left) was made on my weddingday at 'the lake' in Alphen aan den Rijn.

Gemeenten (municipalities): Alblasserdam, Albrandswaard, Alkemade, Alphen aan den Rijn, Barendrecht, Bergambacht, Bernisse, Binnenmaas, Bodegraven, Boskoop, Brielle, Capelle aan den IJssel, Cromstrijen, Delft, Dirksland, Dordrecht, Giessenlanden, Goedereede, Gorinchem, Gouda, Graafstroom, Den Haag/'s-Gravenhage, Hardinxveld-Giessendam, Hellevoetsluis, Hendrik-Ido-Ambacht, Hillegom, Jacobswoude, Katwijk, Korendijk, Krimpen aan den IJssel, Lansingerland, Leerdam, Leiden, Leiderdorp, Leidschendam-Voorburg, Liesveld, Lisse, Maassluis, Middelharnis, Midden-Delftland, Moordrecht, Nederlek, Nieuwerkerk aan den IJssel, Nieuwkoop, Nieuw-Lekkerland, Noordwijk, Noordwijkerhout, Oegstgeest, Oostflakkee, Oud-Beijerlad, Ouderkerk, Papendrecht, Pijnacker-Nootdorp, Reeuwijk, Ridderkerk, Rijnwoude, Rijswijk, Rotterdam, Rozenburg, Schiedam, Schoonhoven, Sliedrecht, Spijkenisse, Strijen, Teylingen, Vlaardingen, Vlist, Voorschoten, Waddinxveen, Wassenaar, Westland, Westvoorne, Zederik, Zevenhuizen-Moerkapelle, Zoetermeer, Zoeterwoude, Zwijndrecht.

Heb je ideeën, vragen  en/of tips? Mail me! Do you have ideas, questions and/or tips? Mail me!

P.S. Ik hoop dat ik in een niet zo verre toekomst een plaats gereserveerd zal hebben voor speciale polyglot meetings. I hope in a not so distant future I will have a space reserved for special polyglot meetings.

wo 11 feb '09,

Eindelijk is het dan zo ver. Ik stel mijn huis open voor meetings, let er wel op dat het max. 1 keer per maand is en dat ik een kleine (en katten)  in huis heb.  Finally it is so far. I opened my house for meetings, pay attention that I only do this 1 a month and that I have a small one (& cats)  in the house.

Update: vr 10 dec '10, Update: fr 10th dec '10,

De afgelopen tijd ben ik erg druk geweest met mijn zwangerschappen en kinderen. Ook ga ik binnenkort verhuizen naar de provincie Utrecht. De meetings (bij mij thuis) zijn op het moment gestopt voor "onbekenden", de groep van zo 5 man gaat wel door, maar in een besloten kring.  The past time I have been busy with pregnancies and kids. Soon we are going to move to province Utrecht, the meetings (at my house) are on hold for "unknown people", the group of 5 man does continue, but in a solid group.

Update: wo 18 dec '13, Update: we 18th dec '13,

Joehoe! Ik ben terug. Binnenkort: "meetings in Alphen aan den Rijn" en zoveel meer! Ik laat het jullie weten!. Groetjes, Sintara Yoho! I am back! Coming up soon: "meetings in Alphen aan den Rijn" and so much more! Keep you guys posted! Greetings, Sintara
Kommentarer
9 Kommentarer
Sintara

February 2017




Eindelijk hebben we meer geïnteresseerden voor de bijeenkomsten op vrijdag!

Finally we have more people who are interested in the meetings on friday!
Sintara

December 2013




So finally got back to this site! Moving didn't go through en so many things have happened... Gomen nasai minna! Next year I am planning on a whole new setups! So I hope to welcome people then!
parapanama

April 2013




Meeting coming up in Maasland in summer.
Een vergardering in deze zomer in Maasland.leuk, he!


Inga möten har hittats i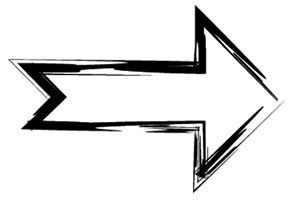 Create Event (South Holland)
De talar om oss!

---