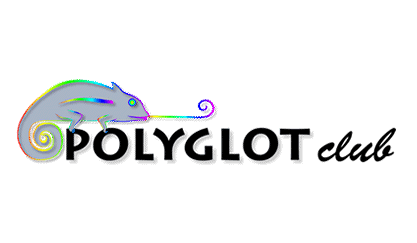 ---
The Friday Language Exchange - Estación de Francia
Date: Nov 26, 2021
Time: 20:00
Address:

Address visible for attendees
Practice languages, make new friends and have fun with us every week!
(Español abajo)

We are a group of people keen to improve our second languages level and to meet new people in Barcelona.
We meet on Fridays at 8pm in the city center, at Estación de Francia's Bar: 6 Marquès de l'Argentera Av. (3 minutes from Barceloneta station), to exchange languages and to meet people.
There is just one bar INSIDE the train station, so no chance to miss it 😉

This is a FREE event, although there's a minimum drink you'll have to have, since the bar lend us their space (€3).
The event is open to everyone, so you are all welcome to join us!! (If you are under 18, you must be accompanied by an adult).
Our group is big, so you'll recognize us easily. There will be a host giving you a sticker with your name, native language and language you want to practice. It is also ok if you just want to speak your own language.
Let's have some fun! 🙂

Like our FB page and subscribe to our events: https://www.facebook.com/thefridaylanguageexchange
Join our FB group: https://www.facebook.com/groups/TheFridayLanguageExchange
Follow us on Instagram: @barcelonalanguageexchange
Want to join our Whatsapp group? Send us an email with your name, telephone number, native language and languages you want to practice at [masked]

Practica idiomas, haz nuevos amigos y diviértete con nosotros cada semana!

Somos un grupo de gente que quiere mejorar el nivel de sus segundos idiomas y además conocer gente nueva en Barcelona.
Nos encontramos los viernes a las 20h. en el centro de la ciudad, en el Bar de la Estación de Francia: Av.Marquès de l'Argentera 6 (a 3 minutos del metro Barceloneta) para intercambiar idiomas y conocer gente.
DENTRO de la estación solo hay un bar, es imposible equivocarse 😉

Este evento es GRATUITO, pero hay una consumición mínima, ya que el bar nos presta su espacio (3€).
El evento está abierto a todo el mundo, así que sois todos bienvenidos!! (Si eres menor de 18, debes ir acompañado por un adulto).
Nuestro grupo es grande, así que nos reconocerás fácilmente. Habrá un anfitrión que te entregará una pegatina con tu nombre, idioma nativo e idioma que quieres practicar. No hay ningún problema en hablar solamente tu idioma.
¡Divirtámonos! 🙂

Da 'me gusta' a nuestra página de FB: www.facebook.com/thefridaylanguageexchange
Únete a nuestro grupo de FB: www.facebook.com/groups/TheFridayLanguageExchange
Síguenos en Instagram: @barcelonalanguageexchange
¿Quieres unirte a nuestro grupo de Whatsapp? Mándanos un correo a [masked] con tu nombre, número de teléfono, idioma nativo e idiomas que quieres practicar.
---
They talk about us!

---