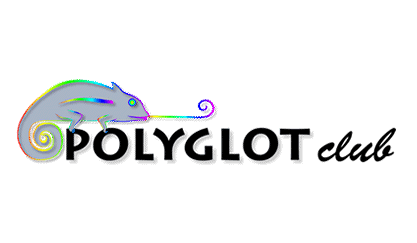 ---
Udmurtia - Polyglot Network
Welcome to Udmurtia Polyglot Network!
DEAR MEMBERS! WELCOME TO UDMURT REGION PAGE!
IF YOU LIVE HERE IN UDMURTIA YOU ARE WELCOME - JOIN US HERE!
IF YOU LIVE IN ANOTHER AREA, YOU ARE WELCOME AS WELL! - HAVE FRIENDS RIGHT HERE!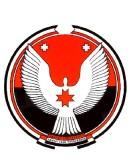 Udmurtskaya Respublika (Udmurt Republic) is a federal subject of this great country, Russia!




Udmurtia is 320  kilometers long. It is 200  kilometers wide!  We are almost as big as the Netherlands!




We are glad to mention that there are so many ethnics here in Udmurtia: Russians make up 60.1% of the republic's population, while the ethnic Udmurts make up 29.3%. Other groups include Tatars (7.0%), Ukrainians (11,527, or 0.7%), Mari (8,985, or 0.6%), and a host of smaller groups

.
Udmurt

means literally '

field people

'. The Udmurts are first mentioned in written history by

Herodotos (!!!!!!)

by the Greek name of 'Budini' who lived around the

Volga

and Kama rivers. The name Budins is a variant of 'Vodins' and is derived from place names.  There were many fortified wooden settlements along the Kama and Vitka (Viatka) rivers inhabited by Udmurts.





By the time of the Roman Empire, the Udmurts had settled in the Volga bend area and they are also mentioned by

the Greek historian Strabo

who mentions new settlers from east appearing in Bohemia called Zumis and Butonis.





The majority of the Republic's population is atheist or

Russian Orthodox

.

Shamanism

(!!!!!!!!!) is also practiced.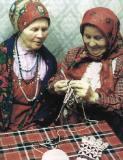 Well, that is all history!


Our capital here is IZHEVSK!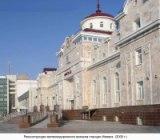 Izhevsk is the scientific and cultural center of the Udmurt Republic.
It is the capital city of the Udmurt Republic, Russia, located on the Izh River in the Western Urals area.
We have so many monuments here, that are very very difefrent and peculiar
For example our famous monument of 'pelmeni' (a famous Russian dish) or our cute Crocodile!Just look!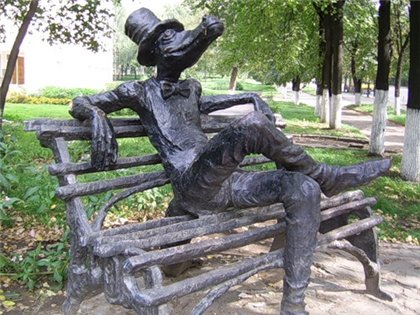 During Soviet times Izhevsk was a closed city, with restricted access for foreign people, due to the large amount of military manufacturing that was done there. Now that is all in the past!
In 2006, Venezuelan President Hugo Chávez visited Izhevsk to tour the Izhmash manufacturing center where many modern armaments and other goods are still produced.

DID YOU KNOW, THAT OUR IZHEVSK'S SISTER CITY IS Córdoba, Argentina. (!!!!!)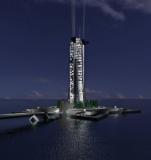 In the post-Soviet period Izhevsk became known as home to a vibrant art and music scene. Some of the most famous institutions include the Italmas, an Udmurt folk theater and dance company, and the local circus. Have a look here: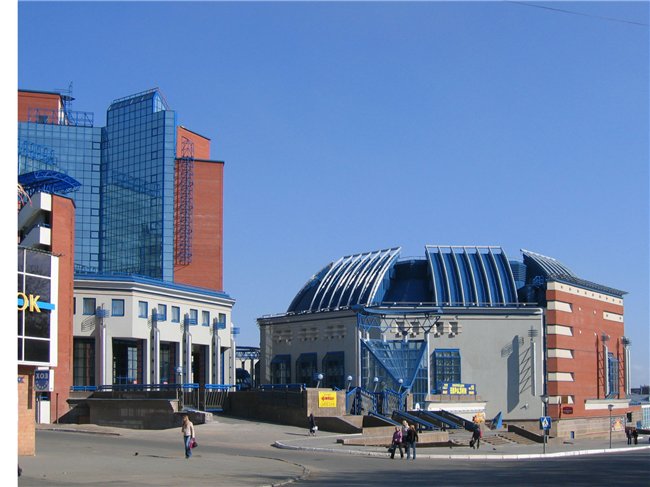 By the way, this is a very modern hi-tech building, where there is room for everybody - for actors, for showmen, for animals!
In 2001-2004 a beautiful new auditorium was built in the center of town to serve as a permanent home for the city circus. Today circus acts from Izhevsk and other Russian and European cities entertain visitors at the Izhevsk Circus!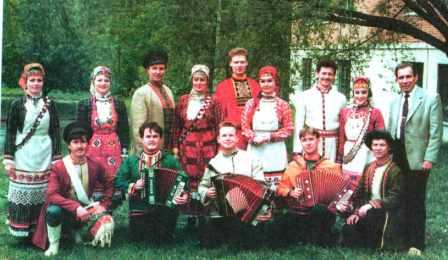 WE HAVE SO MANY THINGS IN STORE! JOIN US RIGHT NOW! LET'S MAKE OUR CITY AND OUR REPUBLIC AN INTERNATIONAL HOME FOR EVERYBODY!
No meeting has been found in Udmurtia.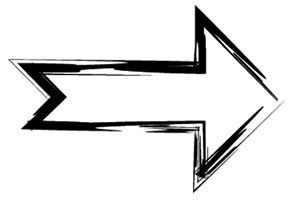 Create Event (Udmurtia)
They talk about us!

---