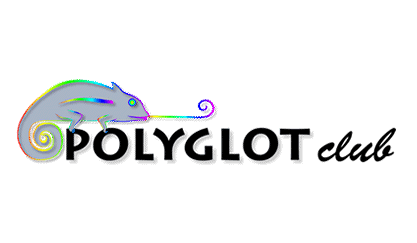 ---
I'm sure this is the beginning of a beautiful friendship!
Date: Jul 08, 2008
Time: 18:00
Address:

Address visible for attendees
Aloha, dear Krasnoyarsk Polyglots! 
The first meeting was fun, ain't it?
I'll post some fotos today later a bit,

As for now - you can have a look at Photos section at Moscow Polyglots Meeting page 

The second meeting in Krasnoyarsk will take place on 8st of July (Tuesday)
I have a strong belief - it'll become a tradition
Mostly we speak English at the meetings, 
but French, German, Spanish and all other languages are heartily welcome!
Don't hesitate to bring your foreign-language-native-speaker friends,
they can practise their Russian there as well 
And the last but not least - I'm going to invite people from the CouchSurfing community. Sure, most of them speak foreign languages fluently because of their inexhaustible love to travelling and meeting people from other countries
So - the venue: PEOPLE'S 
I hope it's somewhat famous spot...
You are not obliged to order a dinner there,
but I think the bar managers would be satisfied if you take
a cup of tea or juice or beer or... whatever


See you there, guys!

IN BRIEF:

WHAT?

For all the Polyglots - experienced and beginners - who are interested in  language exchange gathering.
The idea is to propose a reunion to speak as many foreign languages as possible.

Heavy-duty-fotocameras are welcome!! :-)

WHERE ?


Address: Krasnoyarskiy Rabochiy prospect, 199
| | | |
| --- | --- | --- |
|   | PEOPLE'S Bar |   |
|   | |   |
THEMEETING IS INSIDE THE  Café at  6 pm (evening!)
IF LOST SOMEHOW - CALL/SMS ALEX (me) ON HIS MOBILE PHONE 
(+7-909-9999-765, Moscow Beeline)
To get there? 
To be added...
See you all at the gathering!

They talk about us!

---