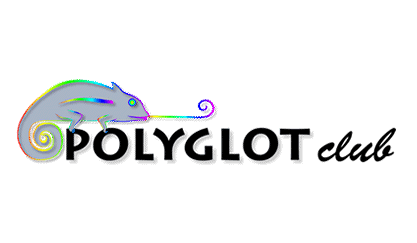 ---
Welcome to Mali Polyglot Network!





Bienvenue à tous sur  Welcome  for all  to  Polyglot Network    in (au)  Mali

La page d'accueil est en pleine construction

Nous attendons donc vos impressions,  vos commentaires  et  suggestions  pour  faire  de  notre  page  d'accueil  un  vrai  nid  d'échange  multilangue  et  multiculturel



L'Administrateur
Comments
13 Comments
farafinde

January 2009




Bonjour à tous les polyglotes de Bamako,

Aujourd'hui nous sommes recencés 28 membres à Bamako, alors pourquoi n'arrivons nous pas à nous rencontrer même une seule fois en vue de lancer pleinement polyglot network au Mali.

J'attends une suggestion de tous en vue de pouvoir faire un bon meeting.

J'espère que vous partiperai tous à ce débat afin que nous fassions de polyglot Mali le meilleurs groupe d'échange multiculturel et multilangue

Bonne soirée à tous

&nbsp

Hello with all polyglotes of Bamako,

Today we are  about   28 members in Bamako, then why are not able  to even only once meet us for fully launching polyglot network to Mali.

I'm waiting for  a suggestion of all in order to being able to make a good meeting.

I hope that you will partipate all with this debate so that we make the best polyglot Mali groups of multicultural exchange and multilangage

Good evening with all

soundiata

November 2012




ok my friend, je suis partant
vincent

May 2008




Bonjour Farafinde,

Ne sois pas si dur "lamentablement" me parait un mot un peu fort.

Pour le premier meeting à Paris, il y avait personne non plus.

il faut mettre beaucoup d'affiches partout dans les lieux fréquentés par des étrangers (cf. mon dernier message dans le forum)

et

FAQ

----

comme je vous l'avais dit, il n'y a pas encore assez de membre polyglot au Mali : seulement 50

A Paris, il y a 10 000 membres, donc pas étonnant qu'il y ait plus de participation.

au début à Paris, il y avait aussi 50 membres il y a 3 ans.

c'est en mettant des affiches régulièrement et en postant des messages dans le forum que Polyglot a été connu à Paris ...

Il faut un peu de temps avant d'avoir beaucoup de participants.

Les premiers meetings à Paris, il y avait personne également : maintenant pour nos soirée, il y a jusqu'à 400 personnes.

Je vous conseille de faire petit à petit : comencer par afficher dans les endroits ou il y a beaucoup d'étrangers et laisser des messages avec l'url du site polyglotclub.com ou www.polyglotclub.com dans les forum avec beaucoup de gens du Mali.

a bientot

vincent
farafinde

May 2008




Bonjour Vincent,

Notre meeting de Bamako a lamentablement échoué. Je n'ai vu personne, et toute cette organisation n'a servi à rien. Je réalise que j'ai lamentablement échoué. Peux tu me donner des conseils pour une bonne réussite car je ne sais pas comment faire pour faire venir tout le monde. Sans une première rencontre, je ne vois pas comment on peut faire pour coordonner avec tous les membres du Mali.

J'espère sur toi pour me donner de bons conseils afin que je puisse organiser un autre meeting qui devra réussir cette fois ci.

Farafinde
vincent

April 2008




Cher

farafinde

,

OK pour la date et le lieu et bravo pour votre proposition et pour votre motivation.

Vous pouvez créer l'évenement dès que possible et je contacterai tous les membres de Polyglot de la région par mail pour les informer et qu'il puisse s'inscrire à l'évenement.

Bien cordialement,
farafinde

April 2008




Alors si nous sommes d'accord sur Bamako alors je propose que la rencontre est lieu à l'espace culturel "le bouna" dans l'aci 2000 le samedi, 03 Mai 2008. Alors vous avez jusqu'au 15 Avril 2008 pour une contre proposition. A partir du 15 nous arrêtons la date définitive, ce qui nous laissera 2 semaines pour une bonne organisation de cette rencontre.

J'attends donc vos réactions et à bientôt à tous
vincent

April 2008




OK pour BAMAKO!!

mais attention de prévoir le meeting au au plus tard 2 semaines à l'avance

car je pense qu'il sera nécessaire d'afficher quelques flyers (le modèle est imprimable suite à la création du Meeting)

Cordialement
No meeting has been found in Mali.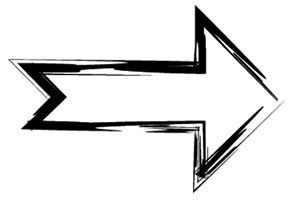 Create Event (Mali)
---
They talk about us!

---