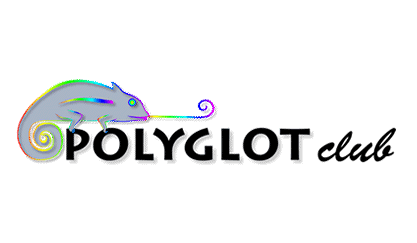 ---
Verbling Review: Language Learning Made Easy Write a review about this language tool.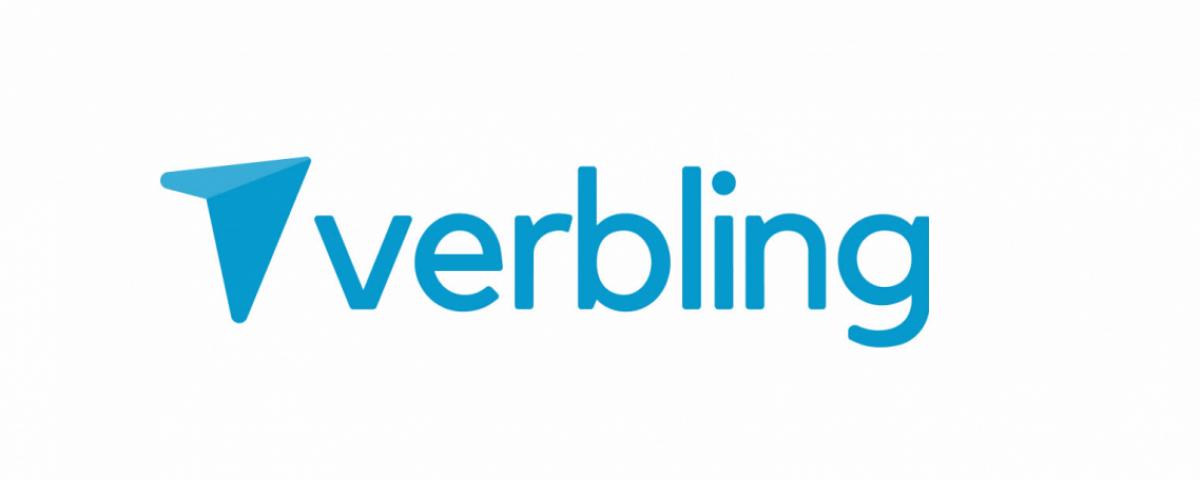 Category: Website
LANGUAGES:

mul

Multiple languages
Minimum Price: 15 €
Summary
As an experienced French language teacher, I embarked on a three-month journey to explore Verbling, an online language learning platform, for learning Italian. My review is based on hands-on experience, critical analysis, and comparison with other leading platforms in the language learning domain.
Verbling, developed by Mikael Bernstein, Jake Jolis, and Gustav Rydstedt, offers a unique proposition in the crowded landscape of online language learning platforms. It emphasizes one-on-one language instruction with professional teachers, which I found to be its primary strength during my trial.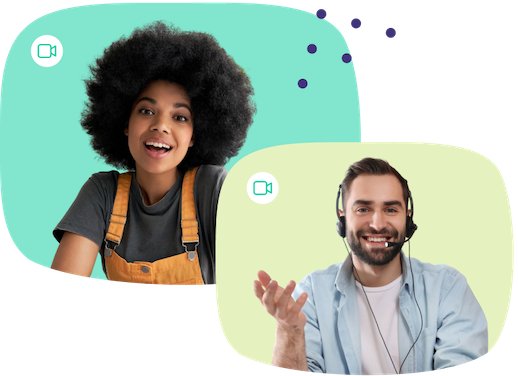 The platform boasts an intuitive user interface, facilitating seamless navigation and interaction with various features, including the booking system. Its selection of tutors is impressive, offering learners the freedom to select a teacher that aligns with their learning style and objectives.
Despite its strengths, Verbling's steep pricing structure and somewhat lacking customer service and community features may deter some users. It suits learners who prefer structured, professional guidance over self-paced learning and are willing to invest accordingly.
In summary, Verbling provides a personalized and immersive language learning experience, although its pricing and customer service aspects could be improved. The 'best' platform, however, largely depends on the individual learner's needs and preferences. Hence, it is recommended that learners make an informed decision after considering their learning style, goals, and budget.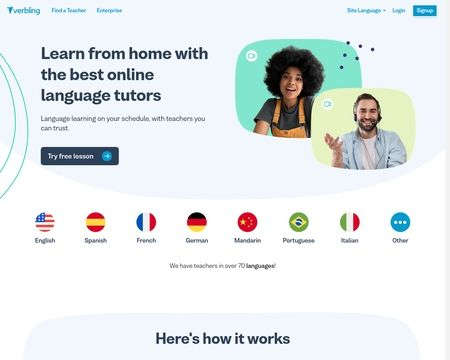 ---
I like...
✅ Immersive one-on-one lessons with professional language teachers.
✅ Wide selection of tutors allowing for tailored learning experiences.
✅ User-friendly interface facilitates easy navigation.
✅ Scheduling flexibility caters to global learners with different time zones.
✅ Comprehensive learning materials supplement the instruction.

---
I don't like...
❌ The high pricing structure may deter budget-conscious learners.
❌ Customer service can be slow to respond and provide solutions.
❌ Lack of robust community features and peer interaction.
❌ Mobile app lacks some of the features available on the desktop platform.
❌ Potential for language exposure may be less compared to self-paced platforms.

---
Detailed description
1. Introduction

Greetings, dear readers. The purpose of this review is to provide an exhaustive and truthful evaluation of Verbling, a language learning platform. As an experienced educator in the French language and a language enthusiast, I have spent countless hours in the realm of language teaching and learning, exploring the vast landscapes of methods and tools available for this purpose.

My credentials, with many years of teaching French and a deep understanding of language acquisition processes, inform my perspective, giving me a nuanced view of the strengths and weaknesses of various language learning tools.

The motivation to learn Italian has been a personal aspiration for a while, driven by a fascination for its rhythmic cadence and its rich literary tradition. In my quest to learn this beautiful language, I chose Verbling. The reasons for this selection were manifold - a robust platform, promising unique features, and offering an immersive learning experience. It is my hope that this review will provide valuable insights into the use and effectiveness of Verbling based on my journey.

2. Understanding Verbling

Verbling was founded in 2011 by three Stanford University students: Jake Jolis, Mikael Bernstein, and Fred Wulff. The founders' primary motivation was to create an effective, accessible platform that would connect language learners with qualified native-speaking teachers from around the world. They had a vision of providing an engaging and immersive language learning experience that could be easily accessed from the comfort of home.

Verbling's unique approach to language learning can be attributed to its innovative use of technology and emphasis on live interaction. The platform has been designed to serve both teachers and learners, providing a range of tools to create customized lessons and to facilitate meaningful engagement. Unlike other language learning platforms that mainly focus on self-learning through pre-designed modules, Verbling places significant importance on real-time interaction with language teachers, tailored to each learner's unique needs.

The backbone of Verbling's approach is its community of teachers. These are native speakers who are not just fluent in the language but also have an understanding of the intricacies of teaching it. The platform also enables learners to schedule lessons according to their convenience, enhancing the flexibility and user-centric nature of the learning process.

Another standout feature of Verbling is its integration of a virtual classroom within the platform. This classroom is equipped with video chat, text chat, document sharing, and a digital whiteboard, further enhancing the teaching and learning experience. This means that learners can benefit from an immersive learning experience without having to switch between multiple applications or platforms.

These features certainly set Verbling apart from other language learning platforms. However, the effectiveness of these features, as we will see, may vary depending on individual learning styles and needs.

3. The Beginning of My Verbling Journey

The journey began with a straightforward sign-up process. The platform asked for essential details such as name, email address, and password. This was followed by selecting the target language - Italian in my case. An important point to note here is that Verbling supports a wide variety of languages to choose from, which certainly broadens its appeal to a diverse range of learners.

The onboarding experience was not overly cumbersome. However, there was an absence of a comprehensive guide or tutorial to navigate the platform. As someone with a reasonable level of tech-savviness, it wasn't much of a problem. However, for people who might not be as comfortable navigating online platforms, this could present a challenge. This might be an area where Verbling could improve, providing more detailed and user-friendly guidance to navigate the platform, especially for the first-time users.

Creating a profile was a fairly standard procedure. The platform allows users to include information about their learning goals and preferred learning styles. This is presumably to aid the chosen teacher in tailoring the lessons according to the learner's needs. A thoughtful feature indeed, if leveraged well by the teacher.

Choosing a teacher was the next step. Here, the process was both impressive and somewhat daunting. Verbling offers an extensive selection of teachers, all providing their credentials, a short introduction video, their availability, and reviews from previous students. While the transparency is appreciable, the sheer number of choices can feel overwhelming.

Once the daunting task of selecting a teacher was complete, scheduling the first lesson was quite simple. The platform allows users to view the teacher's availability in their timezone, and you can book a slot that suits your schedule. However, I found that some popular teachers had quite limited availability, which might require flexibility on the learner's part.

In conclusion, the beginning of the journey was a mix of ease and overwhelm, a clear reflection of the richness of the platform, which might be daunting for some. It will be interesting to see how the actual learning experience aligns with these initial impressions.

4. Exploring the Verbling Interface

The Verbling interface is sleek and somewhat intuitive, yet it carries a certain degree of complexity that may initially appear daunting to new users. The platform's design is aesthetically pleasing, with a simple, clean color palette that is easy on the eyes, and the site's overall layout is reasonably well-organized.

Navigating the platform was largely a smooth affair, though not without a few minor hitches. On the positive side, key features such as messaging, lesson scheduling, and accessing the learning resources were readily accessible. However, the site's architecture occasionally felt a bit convololuted, resulting in a slight difficulty locating certain functionalities. A notable example is the buried settings menu which, in my opinion, should have been placed in a more visible and accessible location. Nonetheless, after some initial exploration and familiarization, navigation became largely second nature.

Unique to Verbling are its comprehensive, built-in teaching resources and tools that negate the need for third-party materials and platforms, a significant plus for users who value a consolidated and streamlined learning experience. The platform's integrated video chat, file sharing, and digital whiteboard features were particularly noteworthy, as these tools facilitated a seamless and dynamic learning environment.

Yet, it was not all smooth sailing. The video chat feature, while generally robust, suffered from occasional connectivity issues that could disrupt lessons. Furthermore, the digital whiteboard, though a fantastic tool on paper, appeared to be laggy at times, leading to some frustrating moments during lessons.

In summary, while Verbling's interface and feature set are largely impressive, there are some areas where further refinement would improve the overall user experience. Despite these shortcomings, the platform offers a wealth of resources that, once mastered, can significantly enhance the language learning process.

5. Learning Italian on Verbling: A Three-Month Tale
Diving into the heart of the Verbling experience - the lessons themselves - it quickly became apparent that the quality of teaching was a standout aspect of the platform. Over the course of three months, I engaged with various Italian tutors, each offering their own unique teaching styles and methods, but all demonstrating a profound understanding of the language and a passionate commitment to student progress.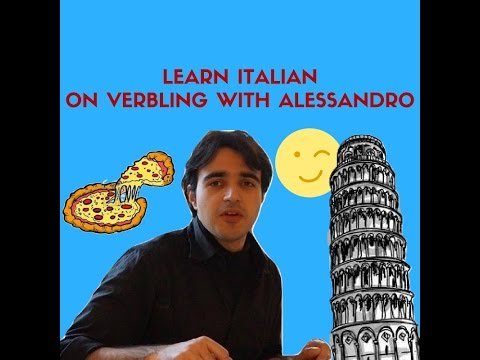 What set Verbling apart was its focus on interaction and conversation, as opposed to the rote memorization and repetition commonly associated with other language learning platforms. Lessons were tailored to suit my proficiency level, learning pace, and specific goals - a personalization that proved beneficial for acquiring practical, conversational Italian. For instance, role-playing various real-world scenarios significantly boosted my confidence in speaking Italian, while interactive grammar exercises honed my written skills.
As a language teacher myself, I was impressed by the educational resources provided to Verbling tutors to aid their teaching. It was apparent that these resources were skillfully applied in the lessons, reinforcing my belief in Verbling's commitment to delivering quality language instruction.
However, my experience wasn't without its flaws. While the teaching quality was generally high, there were instances of inconsistency among tutors. Some lessons felt more organized and well-structured than others. There were also times when I felt a lack of feedback regarding my progress, a crucial component of effective language learning.
To draw a comparison, platforms like Duolingo or Rosetta Stone adopt a game-like, self-paced learning approach. While such methods may work for some, I found that they lacked the human touch and nuanced instruction that a live tutor can provide. Furthermore, their generalist approach to language instruction, while simplifying the learning process, often fails to take into account the unique intricacies and cultural aspects of a specific language - areas where Verbling excels.
In conclusion, Verbling's three-month Italian learning journey, despite some hiccups, was largely a positive one. Its emphasis on real-time, personalized learning, backed by capable tutors and a wide array of teaching resources, provided a fulfilling and effective language learning experience, distinguishing it from many of its peers.
6. Value for Money: Assessing Verbling's Pricing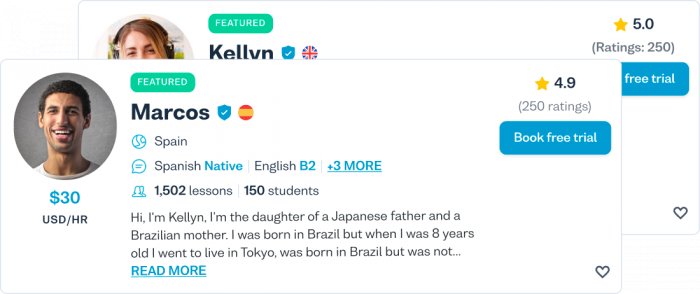 When we venture into the terrain of pricing, Verbling takes a route distinct from the subscription-based models employed by many of its competitors. Instead of a monthly fee granting access to the platform, Verbling's pricing is primarily tutor-driven. Each tutor sets their own hourly rates, typically ranging from $5 to $75 per hour, depending on the tutor's experience, qualifications, and language expertise. This means the cost of learning is essentially tailored to your selection of tutors, offering a significant degree of flexibility.
For instance, during my three months, I selected an Italian tutor priced at $20 per hour. Given my goal of taking two lessons per week, this amounted to approximately $160 per month. While this might initially appear steep, especially compared to subscription-based alternatives, it's important to consider what's included in the price. In addition to one-on-one tailored instruction, I had access to personalized lesson plans, direct feedback, and other resources provided by my tutor. Also, considering my improvements in fluency, pronunciation, and confidence in speaking Italian, the expenditure felt justified.
However, I found that Verbling's pricing model may not be universally appealing. For language learners on a tight budget or those seeking more casual or infrequent instruction, Verbling could be perceived as expensive, particularly when comparing it to the more economical subscription rates of platforms like Duolingo or Memrise.
On the other hand, for serious learners or those seeking tailored, one-on-one instruction, Verbling provides distinct value. The ability to select tutors based on their individual pricing gives control back to the learner. This, combined with the quality of teaching and the level of personalization provided, made me perceive Verbling as a cost-effective solution for my Italian learning journey.
In conclusion, while Verbling's pricing may not align with every learner's budget, its unique pricing model is one of its strengths. It offers the possibility to customize not just the learning experience but also the associated cost. For learners who prioritize personalized instruction and are willing to invest in quality teaching, Verbling can offer excellent value for money. Nonetheless, I would advise prospective learners to carefully consider their individual learning needs, goals, and budget before committing.
7. Flexibility and Convenience on Verbling

In the global and digital world of online language learning, convenience is king. On Verbling, I found the ability to schedule lessons a significant advantage. With tutors available across multiple time zones, it was seldom challenging to find a slot that worked for both my tutor and me, even though we were several time zones apart. The system was not without hiccups, however, as there were occasional instances where I had to reschedule due to last-minute changes or unforeseen circumstances. Thankfully, Verbling's platform made this process simple and stress-free.

Navigating potential time zone conflicts was also made easier by Verbling's intelligent scheduling system. It automatically displayed available slots according to my local time, eliminating the need for manual calculations or the risk of scheduling errors. However, I found the need to plan and schedule lessons well in advance somewhat tedious, especially considering the dynamic nature of my professional and personal life. A more on-demand booking system could be a potential improvement.

The convenience was further amplified with the Verbling mobile application. Having the ability to take lessons on-the-go was invaluable for a busy individual like me. The mobile app was quite user-friendly and had most of the functionalities of the desktop version. But, I must confess, the interface felt slightly cramped on a smaller screen, and the experience was not as smooth as the web platform. Accessing teaching materials and supplementary resources was also more challenging on mobile. A more streamlined and responsive design for the mobile app could certainly improve this aspect.

On the other hand, the accessibility and quality of learning materials on Verbling were commendable. The lesson materials were stored directly in the platform, and I could access them anytime, even between lessons. This feature allowed for continuous learning and reinforced the concepts taught during the lessons.

In essence, while Verbling's flexibility and convenience are commendable.

8. Navigating Verbling's Customer Support and Community

One aspect of Verbling that deserves mention is its customer support. In the duration of my usage, there were a couple of instances where I required assistance, mainly regarding rescheduling and technical issues. My experience with Verbling's customer support was somewhat mixed. Their response was swift, and they were keen to resolve the issue. However, the lack of immediate, real-time support was noticeable. If Verbling could introduce a live chat or phone support feature, it would significantly enhance the user experience.

In terms of community, Verbling seems to understand the value of peer interaction in language learning. The platform features community discussion boards where users can interact, share their experiences, ask questions, and even find language exchange partners. From my observation, these boards were active and often offered valuable insights, not just about the Italian language, but also about the culture and lifestyle of Italy. This experience extended the learning outside the confines of formal lessons and gave a more holistic perspective on language learning.

However, I couldn't help but feel that the community feature was somewhat under-promoted and underutilized. It was tucked away in the corner of the website and wasn't immediately noticeable. A more prominent placement and active promotion of this feature might encourage more users to participate and foster a more vibrant learning community.

Moreover, there was a distinct lack of a mentorship or guidance feature, where experienced learners could guide beginners. Implementing such a feature could provide beginners with valuable insights and motivation, making their learning journey more engaging and less daunting.

In conclusion, while Verbling does a decent job with customer support and fostering a learning community, there are several areas for potential enhancement. Greater immediacy in customer service and more promotion and utilization of community features could elevate the overall user experience.

9. Pros and Cons: An Honest Evaluation of Verbling

To sum up my three-month journey with Verbling, here is a comprehensive list of pros and cons I found while learning Italian on the platform.


Pros:

✅ Quality of Teachers: Verbling hosts a diverse range of professional, high-quality teachers. My Italian instructor was well-prepared, enthusiastic, and knew how to tailor the lessons to my specific needs.
✅ Interactive Lessons: The lessons were engaging and interactive, which made the learning process enjoyable and effective.
✅ Flexible Scheduling: The platform offers considerable flexibility in scheduling lessons, making it easier to fit language learning into a busy schedule.
✅ Community Features: The community discussion boards provide a platform for peer interaction, which extends learning outside of formal lessons.


Cons:

❌ Price: While Verbling offers a quality service, the pricing can be steep, especially for long-term learning. It's essential to consider this when committing to learning a language on the platform.
❌ Customer Support: Although responsive, the lack of real-time customer support can be inconvenient, especially when dealing with urgent issues.
❌ Interface: While the interface is clean and user-friendly, the organization of the features could be improved. Community features, for example, could be more prominently displayed.
❌ Lack of Guidance: For beginners, the lack of a mentorship feature could make the initial stages of learning more challenging.

As an experienced language teacher, I value platforms that prioritize high-quality instruction, a sense of community, and a user-friendly interface. Verbling checks many of these boxes, albeit with room for improvement. It was an engaging, often enjoyable journey that introduced me to a new language in an immersive, one-on-one setting that genuinely stood out from other platforms. Despite the shortcomings, particularly concerning pricing and customer service, the overall experience was beneficial.

The platform's unique focus on professional, individualized instruction holds significant value, particularly for students who want to advance beyond the basics or require a tailored approach. However, students who prefer self-paced learning or are more cost-conscious may want to consider other options.

Regardless of these points, my experience on Verbling was enriching and challenging in equal measure. It redefined my expectations from an online language learning platform and underlined the potential of technology-driven, personalized language instruction. It was an enlightening journey, indeed.

10. Comparision with other popular apps
In the landscape of language learning platforms, Verbling stands out with its focus on one-on-one live instruction, but how does it compare with other popular apps?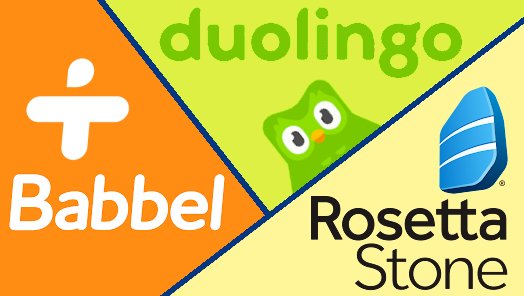 When compared to language learning giants like Duolingo, Rosetta Stone, and Babbel, Verbling differs significantly in its approach. While these apps primarily focus on self-study through interactive lessons and exercises, Verbling emphasizes live interaction with professional teachers. This provides a more personalized and engaging learning experience.

Against similar platforms like iTalki and Preply, which also offer live tutoring, Verbling holds its ground. The interface is sleeker and more user-friendly than iTalki's, and the screening process for teachers is stricter than on Preply, ensuring a higher overall quality of instruction.
However, it's worth noting that Verbling tends to be pricier than these alternatives. Additionally, while the other platforms offer the option to learn a language through informal tutoring or conversations with community members, Verbling is strictly about professional instruction.
In terms of resources and tools for learning, Verbling's offerings are solid but not as extensive as those on Rosetta Stone or Babbel. However, the platform does outshine most competitors when it comes to the richness of its cultural content, which can be a significant draw for learners interested in more than just vocabulary and grammar.
Overall, while Verbling might not be the perfect fit for every language learner, its unique strengths make it a worthy consideration. It's an excellent choice for those who prefer a structured learning environment with professional guidance, appreciate a well-designed user interface, and value cultural learning.
11. Conclusion: Verdict on Verbling

After a rigorous three-month trial of Verbling, my sentiments remain largely favorable, but not without reservations. As a language teacher with considerable experience, my expectations from a language learning platform are understandably high. Verbling, with its unique focus on professional, personalized instruction, did manage to meet many of them. The quality of instruction, the immersive one-on-one environment, and the seamless interface stand out as the platform's main strengths.

However, there were areas where the platform fell short. While its pricing structure could be justified by the quality of instruction, it is undoubtedly on the steeper side. For learners with tight budgets or those who prefer a self-paced learning structure, Verbling might not be the ideal choice. Similarly, the responsiveness of customer service left something to be desired, as did the absence of comprehensive community features.

Overall, my journey with Verbling has been both enriching and enlightening. It was challenging, engaging, and it redefined my expectations from an online language learning platform. While it's not without its flaws, Verbling offers an immersive and personalized language learning experience that's hard to come by.

Nevertheless, I firmly believe that the 'best' language learning platform is highly dependent on the individual learner's needs, preferences, and goals. What works wonderfully for one person may not necessarily suit another. Therefore, my parting advice to readers would be to reflect on their learning styles, objectives, and budget before making a decision.

Remember that language learning is a journey, not a destination. Whichever platform you choose, approach it with an open mind, a willingness to make mistakes, and, most importantly, a zeal for learning. This, in the end, will make all the difference. Enjoy the journey, fellow language enthusiasts!

12. Final Rating

Overall, Verbling earns a solid 3.8/5 in my assessment. Breaking down this score into specific aspects:

Vocabulary Learning: 4.2/5
Verbling excels in vocabulary instruction, thanks to its professional tutors and comprehensive learning materials.

Grammar Instruction: 3.5/5
While Verbling's grammar instruction is generally good, it can sometimes lack the structured approach found in other learning platforms.

Cultural Insights: 3.7/5
With one-on-one lessons, there is a great opportunity to learn about the culture associated with the language, although this is highly dependent on the individual tutor's style.

Interface and User Experience: 3.8/5
The platform is user-friendly, but there's room for improvement, particularly in the mobile app.

Value for Money: 3.5/5
While Verbling offers high-quality instruction, its pricing may be a hurdle for some learners, particularly those on a tight budget.

Customer Service: 3.5/5
Customer service can be slow, and response quality varies. It's a potential area for improvement.

Community Engagement: 3.0/5
The platform could do more to foster a sense of community among learners and facilitate peer interaction.

Remember, this is my personal experience and assessment as a language teacher. Different learners with different needs and budgets may have a different experience. It's always advisable to try out a platform first-hand to see if it fits your personal learning style and goals.


FAQ
1. What is Verbling?

Verbling is an online language learning platform that connects students with language teachers from all over the world for private, one-on-one lessons.

2. Who are the creators of Verbling?

Verbling was founded by Jake Jolis, Mikael Bernstein, and Gustav Rydstedt, who are all Stanford graduates.

3. How does Verbling operate?

Verbling operates by connecting learners with certified language teachers via video chat. You can schedule lessons according to your availability and learn at your own pace.

4. How did you start your journey on Verbling?

As a French language teacher, I was motivated to learn Italian and chose Verbling for this. The signup and onboarding process was quite straightforward. I set up my profile, selected Italian as my language of interest, and then chose a teacher based on their profile and availability.

5. How user-friendly is Verbling's interface?

Verbling's interface is generally user-friendly, with all the features and functions easily accessible. However, its mobile app could be more intuitive.

6. How was your experience learning Italian on Verbling?

The quality of Italian lessons was high, with professional teachers and effective learning methods. However, the approach was less structured compared to some other platforms, which might be a challenge for some learners.

7. How much does Verbling cost?

Verbling's pricing is quite varied, depending on the teacher and the number of lessons purchased. Individual lessons can range from $5 to $75 per hour. This flexibility allows learners with different budgets to find something suitable, but it may also lead to inconsistencies in the quality of lessons.

8. How flexible and convenient is Verbling?

Verbling is quite flexible, allowing you to schedule lessons according to your availability. The potential issue of time zone differences is mitigated by the wide range of teachers in various time zones. However, the mobile app could be improved for better access to learning materials on the go.

9. How effective is Verbling's customer support?

Verbling's customer support is relatively effective, although response times can be slow. The platform also has community features that create a conducive learning environment, though they could be better utilized.

10. What are the main pros and cons of Verbling?

Pros of Verbling include high-quality instruction, a user-friendly interface, and flexibility in scheduling lessons. Cons include variable pricing, lack of structure in lessons, and room for improvement in the mobile app and community features.

11. Would you recommend Verbling?

Yes, I would recommend Verbling to learners who prefer one-on-one lessons and are willing to invest in high-quality instruction. However, learners should also consider their individual needs, preferences, and budget.

12. How does Verbling compare to other language learning platforms?

Verbling distinguishes itself with its focus on one-on-one lessons with professional teachers. However, it lacks some of the structured learning paths and community features offered by other platforms.

13. Is Verbling good for beginners?

Yes, Verbling can be suitable for beginners as you can find teachers who specialize in teaching beginners, and you can learn at your own pace.

14. What languages can you learn on Verbling?

Verbling offers a wide range of languages, from popular ones like English, Spanish, and French, to less commonly taught languages such as Finnish, Hungarian, and even Afrikaans. The selection of languages you can learn is quite vast, catering to diverse language learning interests. Whether you are seeking to learn a language for work, travel, or personal enrichment, you are likely to find a match on Verbling.

15. How do you choose a teacher on Verbling?

On Verbling, you can choose a teacher based on their profile which includes their credentials, teaching style, availability, and student reviews. You can also conduct a video call with them before committing to lessons.

16. Does Verbling offer any trial lessons?

Yes, many teachers on Verbling offer trial lessons at a reduced price. This allows you to get a feel of their teaching style and see if it aligns with your learning needs.

17. How does Verbling handle cancellations and rescheduling?

Verbling has a clear cancellation and rescheduling policy. Generally, if you cancel or reschedule a lesson within a certain time frame (usually 24 hours before the lesson), you will not be charged.

18. Can you learn multiple languages at the same time on Verbling?

Yes, Verbling allows you to learn multiple languages simultaneously. You would need to schedule lessons with different teachers for each language.

19. What kind of learning materials does Verbling provide?

Verbling provides a variety of learning materials such as digital textbooks, articles, and exercises. These materials are typically provided by the teacher and tailored to your learning needs.

20. Is Verbling suitable for children?

While Verbling primarily caters to adult learners, some teachers on the platform are experienced in teaching children. Parents should check the teacher's profile and reviews to ensure they are suitable for their child's learning needs.

21. Does Verbling offer group lessons?

No, Verbling primarily offers one-on-one private lessons, which allows for personalized attention and learning at your own pace.

22. What technical requirements are needed to use Verbling?

You will need a computer or a smartphone with a stable internet connection, and a webcam and microphone for video lessons.

23. Can I take lessons on Verbling if I am travelling?

Yes, as long as you have a stable internet connection, you can take lessons from anywhere in the world. This is one of the benefits of using an online platform like Verbling.

24. Is Verbling accessible to people with disabilities?

While Verbling's website and app are generally user-friendly, their accessibility features for people with disabilities are not clearly specified. If you have specific accessibility needs, it would be best to contact Verbling's customer service for assistance.

25. Can I use Verbling for business or professional purposes?

Yes, many teachers on Verbling are experienced in teaching business or professional language skills. You can find teachers who specialize in business vocabulary, presentation skills, and more.

26. Does Verbling have any certifications or accreditations?

While Verbling itself does not have any official accreditations, many of its teachers hold recognized teaching certifications in their respective languages.

27. What payment methods does Verbling accept?

Verbling accepts various payment methods including credit/debit cards, PayPal, and some local payment options depending on your country.

28. How can I improve my language skills outside of lessons on Verbling?

Apart from taking lessons, you can also use Verbling's community features to interact with other learners, join discussions, and practice the language. However, the effectiveness of these features could be improved.

29. Can I get a refund if I am not satisfied with my lessons on Verbling?

Yes, Verbling has a refund policy for unsatisfactory lessons. However, this usually requires a legitimate reason and you will need to contact customer support to request a refund.

30. What measures does Verbling take to ensure the quality of its teachers?

Verbling has a rigorous vetting process for its teachers. They require professional teaching experience and certification, and also conduct interviews to evaluate teaching skills. Teachers are also reviewed by students, providing additional feedback on their performance and quality.

How to take advantage of the Verbling offer
Take advantage of the Verbling offer by clicking the button below with our affiliate link to purchase or subscribe. When you do this, we earn a commission at no extra cost to you. Moreover, this financial support aids in the development of our site, allowing us to continue offering you high-quality content for free.
Start using Verbling