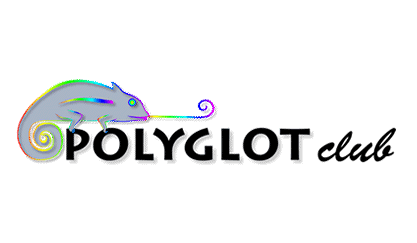 ---
Rocket Languages Review 2023 Write a review about this language tool.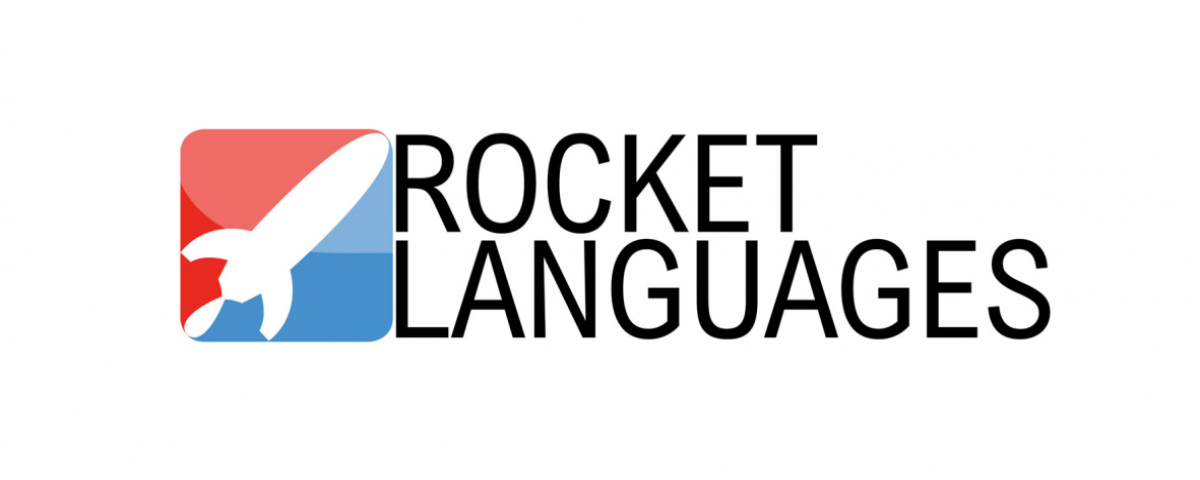 Category: Website
LANGUAGES:

mul

Multiple languages
Minimum Price: 99.95 €
Summary
What is Rocket Languages?
Rocket Languages is a language learning app that uses audio lessons, interactive exercises, and texts to get you speaking a few conversational phrases and understanding the language better.

It offers courses to learn more than 12 languages, becoming one of the most recognized companies when it comes to online language learning.

It has over 1,000,000 registered users using the services. The teaching method is based on the formula "listening, speaking, reading and writing" so that you can be prepared for different situations.

You will find a voice recognition tool to check your pronunciation level.

Each level has around 120 hours at least and you can download support material and a mobile app where you can continue learning wherever you are.


Our Review

Overall, our opinion is that Rocket Languages is a good way to learn languages. We recommend it for the completeness of its content and the high quality of its dialogues.

In a few weeks, you might learn enough to be a polite guest in a foreign country. However, we believe this is not a suitable method if you are trying to build a foundation for a language that you wish to study in depth. Be careful, if you are learning a language that uses a script different from the Latin script, Rocket Languages will not give you all the necessary instructions. You will probably have to use other complementary tools.

A strong selling point of the app is that you can pay a one-time fee for lifetime access, rather than a monthly or yearly subscription.
---
I like...
✅ Complete courses in 12 languages

✅ High quality dialogues

✅ Mix of audio instructions with interactive exercises

✅ Documents are online, downloadable and in the mobile app

✅ Voice recognition

✅ Built-in gamification and leaderboard

✅ One-time fee for lifetime access

---
I don't like...
❌ Slightly expensive

❌ Practical exercises aren't always great

❌ Doesn't provide enough structure to master non-Latin scripts

❌ Inactive Forums

---
Detailed description
What languages can you learn?
If you're an English speaker, it will let you learn 12 languages: American Sign Language, Arabic (Egyptian), Chinese, French, German, Hindi, Italian, Japanese, Korean, Portuguese (Brazilian), Russian, and Spanish (Latin American). You will also find programs for learning English with instruction in Spanish or Japanese.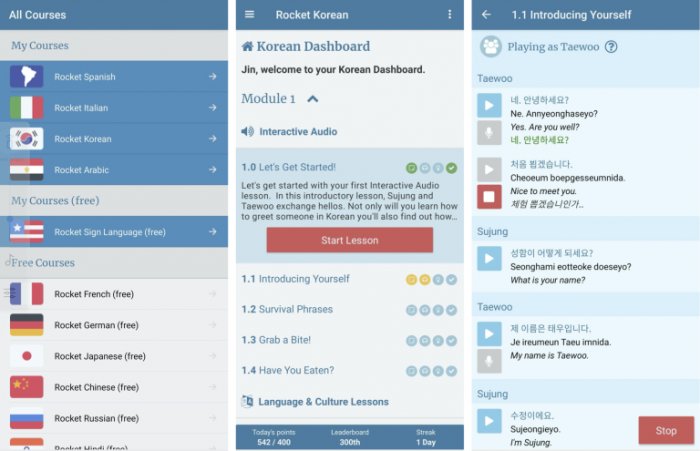 How does it work?
It offers audio lessons followed by exercises. It also offers culture lessons, writing information for languages ​​that use non-Roman scripts, and other reading materials to help you learn more about the language and sometimes the culture of its speakers. The lessons are simple. You have an English-speaking host who gives you instructions, plus one or more native speakers who demonstrate the spoken language. Your job is to listen and speak out loud when asked.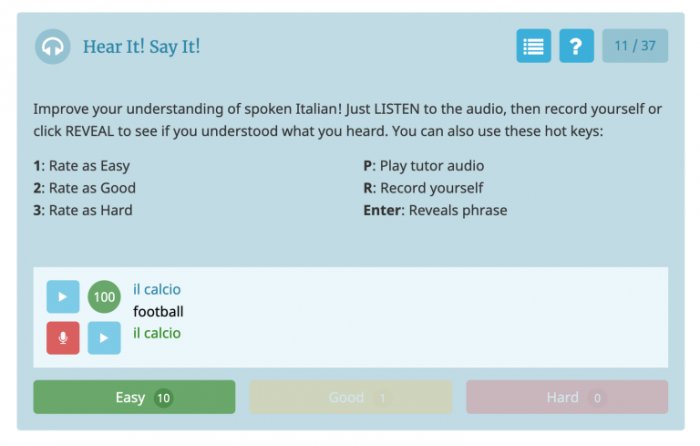 The tone of the lessons is light and relaxed, sometimes with touches of humor. Audio lessons are at the heart of the program. After listening to one of them, you work on exercises that test what you have just learned. The lessons are well structured and the app does a decent job of tracking your progress. You get a dashboard, which has icons that change color as you complete sets of exercises for each lesson. A red icon means you completed a module but did poorly. Yellow means you did well. Green is a sign of success.
How much does it cost?
When you purchase the method, you pay a one-time fee for lifetime access. The amount you pay depends on how many levels you need. Each language can have up to 3 levels. American Sign Language, Arabic, Hindi, Korean, Portuguese and Russian have only one level. Since the sign language course is a little different, its price is unique. Chinese, French, German, Italian, Japanese and Spanish have three levels.
The price breaks down as follows:
➡ American Sign Language (99.95 USD)
➡ Level 1 (149.95 USD or 6 monthly payments of 27 USD)
➡ Levels 1 and 2 (299.90 USD)
➡ Levels 1, 2 and 3 (449.85 USD)
Start using Rocket Languages
Reviews
February 2022




Really impressed!

I sat down for my 'Rocket Spanish' session this morning and feel so happy with the quick progress I'm making that I thought I'd come on trustpilot and write a review. I'm surprised to see that there's only one other review on here and it's not a good one...I was thinking there'd be hundreds by now!
In any case, I've been trying to learn Spanish for many years, and Rocket languages is so far the best thing I've found next to Glossika and when you combine them both, they really work a treat.
I purchased Rocket Spanish on black Friday and also started the trial of 'Rocket French' so I can communicate with my boyfriend. He has tried to teach me in the past and failed...and now, after 1 lesson we are already having a very sweet little conversation 'Salud, commet ca va?' and he says my pronunciation is perfect, due to copying from the native speaker.

English
February 2022




Decent, slightly different way of teaching language from what I've seen before. They didn't launch into verb conjugation until a way in which was interesting. Sometimes an odd choice of nouns to teach, but in general it's working. Definitely wait till a black friday sale or something, their list price is pretty high (although comparable to other systems)

English