---
Numeration project Écrivez un avis à propos de cet outil linguistique.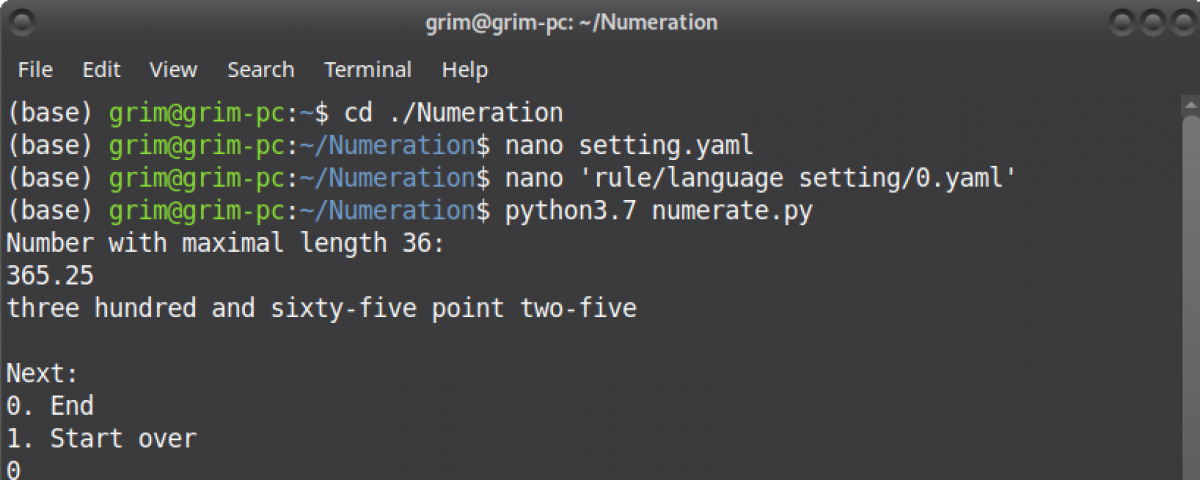 Catégorie: Logiciel
LANGUES:

mul
Résumé
The Numeration project is a tool dedicated to practising conversion of numbers from symbols to writing systems, written in Python and YAML.


The current version will allow you to practise Chinese, English, Esperanto, French, German, Japanese, Lojban numerals! More languages to come...


More information: https://polyglotclub.com/wiki/Language/Multiple-languages/Culture/Numeration-Tutorial

---
J'aime...
Very useful tool!

---
Je n'aime pas...
So far, no Graphical User Interface available :(
---