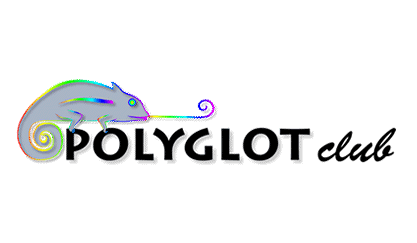 ---
Welcome to Japan Polyglot Network!
 

Japan is an island country in East Asia. Located in the Pacific Ocean, it lies to the east of China, Korea and Russia, stretching from the Sea of Okhotsk in the north to the East China Sea in the south. The characters that make up Japan's name mean 'sun-origin', which is why Japan is sometimes identified as the 'Land of the Rising Sun'.
Japan comprises over three thousand islands, the largest of which are Honshū , Hokkaidō , Kyū shū and Shikoku, together accounting for 97% of land area. Most of the islands are mountainous, many volcanic for example, Japan's highest peak, Mount Fuji, is a volcano. Japan has the world's tenth largest population, with about 128 million people. The Greater Tokyo Area, which includes the capital city of Tokyo and several surrounding prefectures, is the largest metropolitan area in the world, with over 30 million residents.
The first written mention of Japan begins with brief appearances in Chinese history texts from the first century AD. Influence from the outside world followed by long periods of isolation has characterized Japan's history. Thus, its culture today is a mixture of outside influences and internal developments. Since adopting its constitution in 1947, Japan has maintained a unitary constitutional monarchy with an emperor and an elected parliament, the Diet.
Japan's economy is the world's second largest by nominal GDP after the United States. It is a member of the United Nations, G8, G4 and APEC, with the world's fifth largest defense budget. It is the world's fourth largest exporter and sixth largest importer.  
Comments
108 Comments
kazuki2069

May 2013




On my way home, I found a park that I've never visited.
It's located under the big bridge.
It looks good to study because there are some tables and chair.
In addition to it, May be I can study in the shade even in the evening.
I will go there next holiday.
Yohey

November 2012




Hola! Que tal?
parto estudiar español y quiero hablar bien
Soy de kyoto
ahora vivo en beppu
soy un estudiante de APU

Esta es mi primer reto
AdrianaDM

March 2013




Hola soy de venezuela te puedo ayudar con el español y tu me enseñas japones?
monocolombiano

January 2013




Hola, soy Renson, de Colombia, si quieres puedo enseñarte español a cambio de que me enseñes japonés.

¡Adiós!
Boo063

February 2013




Hello everyone ! I want talk every body , nice to meet everyone

I'm from Viet Nam , I'm 17 years old , I love Japan and i want have friend