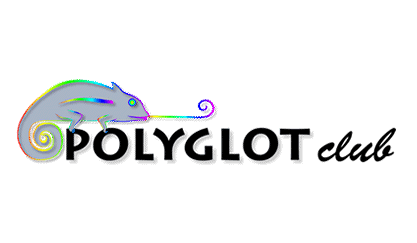 ---
Bienvenue dans le Réseau Polyglot Japan!
 

Japan is an island country in East Asia. Located in the Pacific Ocean, it lies to the east of China, Korea and Russia, stretching from the Sea of Okhotsk in the north to the East China Sea in the south. The characters that make up Japan's name mean 'sun-origin', which is why Japan is sometimes identified as the 'Land of the Rising Sun'.
Japan comprises over three thousand islands, the largest of which are Honshū , Hokkaidō , Kyū shū and Shikoku, together accounting for 97% of land area. Most of the islands are mountainous, many volcanic for example, Japan's highest peak, Mount Fuji, is a volcano. Japan has the world's tenth largest population, with about 128 million people. The Greater Tokyo Area, which includes the capital city of Tokyo and several surrounding prefectures, is the largest metropolitan area in the world, with over 30 million residents.
The first written mention of Japan begins with brief appearances in Chinese history texts from the first century AD. Influence from the outside world followed by long periods of isolation has characterized Japan's history. Thus, its culture today is a mixture of outside influences and internal developments. Since adopting its constitution in 1947, Japan has maintained a unitary constitutional monarchy with an emperor and an elected parliament, the Diet.
Japan's economy is the world's second largest by nominal GDP after the United States. It is a member of the United Nations, G8, G4 and APEC, with the world's fifth largest defense budget. It is the world's fourth largest exporter and sixth largest importer.  
Commentaires
109 Commentaires
DangerGang

March 2009




Im looking for a foreigner friend!!!! xDDD please respond to this if you would like to learn English
ribibi

January 2009




is there anyone who wants to teach me japanese sentences used in conversation? tech talk deseired as well. please contact me via PM (personal mail).

&nbsp

cheers from cold white winter in berlin,,,ribibi
bleach4ever

January 2009




Hi I'm looking for a language exchange partner
I can teach:
English, French and Spanish
I want to learn
Chinese (Mandarin), Japanese,  German, Portuguese, Italian

please  send me a message if interested

http://www.pglot.com/member/bleach4ever

msn [contact me: bleach4ever]

skype pcfreackxd

We could use msn or skype to practice
LayRobert

November 2013




Hello everybody. Ive been in Tsu for almost 3 years and I want to meet new people. Send me a message if you want.
皆さんこんにちは、3年間ぶり津市に住んでいるのに新しい人に会いたいです。良ければ、ご連絡ください。
Bonjour à tous. Cela fait presque 3 ans que je vis à Tsu et j'aimerai rencontrer de nouvelles personnes. Envoyez-moi un courriel si cela vous intéresse.