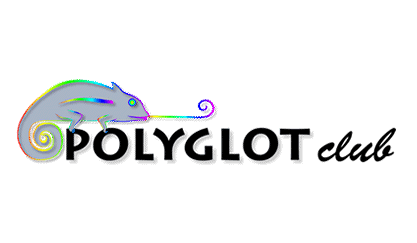 ---
[Closed in August] Soirée Polyglotte - Jeudis - 🇫🇷 🇬🇧 🇪🇸 🇵🇹 🇷🇺 🇨🇳 🇯🇵... ...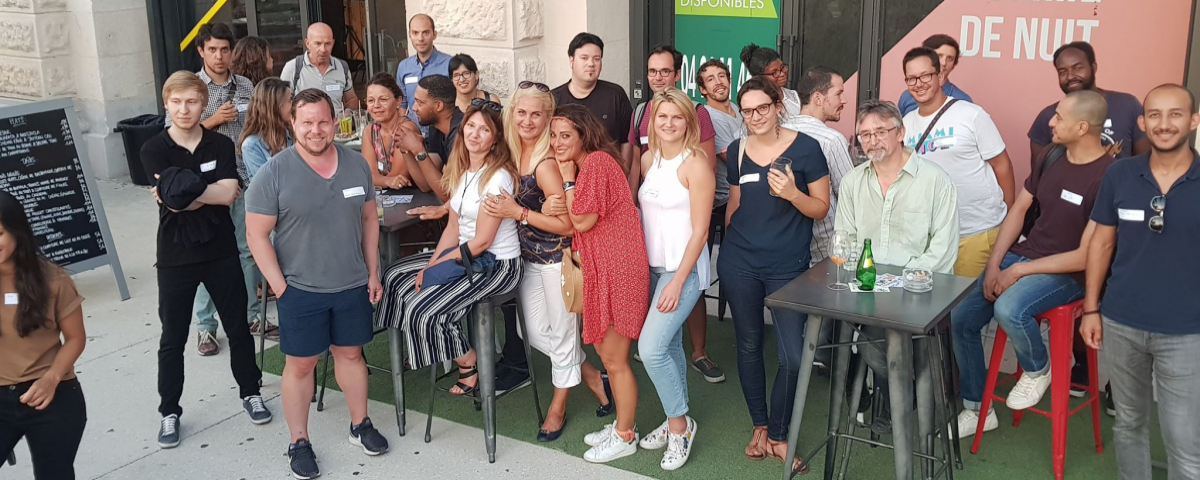 Data: Sept 01, 2022
Hora: 20:00
Morada:

Endereço visível para os membros

Número de participantes esperados: 120
Please note, the Denfert café will be closed from Monday August 1st to Wednesday August 31st inclusive. Return of the evenings in SEPTEMBER.
---

 Merci à France 2 pour son reportage.


Soirée polyglotte tous les JEUDIS

Pratiquez toutes les langues 
Entrée GRATUITE, consommation obligatoire
Enregistrement en ligne obligatoire !
Entre 50 et 100 participants (la soirée est annoncée sur plusieurs sites)
C'est votre première fois ? Lisez cet article 

Ce jeudi, c'est PAMY qui sera votre hôte !
La communauté d'échange linguistique Polyglot Club organise des rencontres polyglottes (ou cafés polyglottes) depuis plus de 10 ans à Paris et partout dans le monde. Ces soirées sont consacrées aux conversations dans n'importe quelle langue : français, anglais, espagnol, russe, allemand, italien, chinois, japonais, arabe, portugais, polonais, etc... 
La rencontre du JEUDI a lieu dans un bar très sympa à Denfert-Rochereau (pas loin du centre). Vous pourrez pratiquer vos langues préférées avec des participants étrangers ou français. A l'entrée du bar, nous vous remettrons une étiquette avec votre prénom et les langues que vous connaissez (que vous souhaitez apprendre ou que vous pouvez enseigner). Ensuite, il vous suffira de commencer une conversation spontanément avec la première personne que vous rencontrez et qui partage une des langues inscrite sur votre étiquette.
N'ayez pas peur de parler le plus naturellement possible : tous les participants sont très accueillants et seront très indulgents si vous faites des fautes 

. Il n'y a qu'une seule règle (ci-dessous) qu'il faut essayer de respecter pour que le concept soit efficace !
Venez seul(e) ou entre amis. À la fin de la soirée tout le monde se connaît ! 

Polyglot Club vous encourage à ne PAS parler votre langue maternelle avec un autre membre qui partage la même langue maternelle. Exemple : ne parlez pas français avec un français si vous êtes français.
L'ENTREE EST GRATUITE mais vous DEVEZ ACHETER UNE CONSOMMATION : Vérifier la DRINK policy 

. Pour chaque boisson que vous commandez, le bar versera 1,5 € à Polyglot Club ! Pour bénéficier d'une réduction de 1,5€ par boisson, vous pouvez aussi ADHÉRER à Polyglot club. Toutes les informations (AVANTAGES, prix et conditions) sur l'adhésion annuelle Polyglot club. Grâce à ce soutien financier, Polyglot Club pourra organiser encore plus de soirées et de voyages !
QUAND ?  
Chaque JEUDI de 20h00 jusqu'à minuit (vous pouvez arriver quand vous voulez)
OU ? 
DENFERT Café 58 bd Saint-Jacques 75014 Paris Métro: Denfert-Rochereau (lignes 4, 6, RER B)
prendre un verre, erasmus, expat, expats, expatriés, internationaux, yep, paris, wediscover, rencontre, célibataire, franglish, expatriates, single, speed dating, after work, soirées, tandem, échange linguistique, language exchange, meetup, couchsurfing, pub crawling, to be erasmus, soirée, café, bar, anglais, français, fle, espagnol, échanges linguistiques, apéro, language exchange, networking, amicales, amoureuses, campus, groupe, facebook, twitter, instagram, whatsapp, tandem, socializus
---
---
Eles falam sobre nós!

---
Comentários
317 Comentários
vincent

2 semanas atrás




 

Please note, the Denfert café will be closed from Monday August 1st to Wednesday August 31st inclusive. Return of the evenings in SEPTEMBER.

---
vincent

April 2022




Dear polyglots in Paris area,

If you want to practice ANY LANGUAGE (written or spoken) for free, join the official Discord server "Polyglot Club Paris". This server is specially dedicated to members of the Paris region and Ile de France. Once in the main lobby, join a LANGUAGE room (text or voice chat).

Connect to Chat Server: https://polyglotclub.com/chat

Best, The Polyglot Club Paris team
vincent

November 2021




A ce soir à Paris pour une nouvelle soirée d'échanges linguistiques TOUTES LANGUES
fb_1633518678

October 2021




Juste pour information. Lorsque je le suis inscrit c'était marqué 14 octobre à 19h..
Et là ça passe à 20h sans que quelqu'un nous contact! Bref bonne soirée
serge_sour

October 2021




Bsr je me suis inscris pour la soirée franco russe de vendredi pas celle de jeudi 14 a 19h . J'ai eu un contretemps professionnel et je m'en excuse j'ai eu à faire des heures sup . Je m'engagerais à la prochaine soirée …