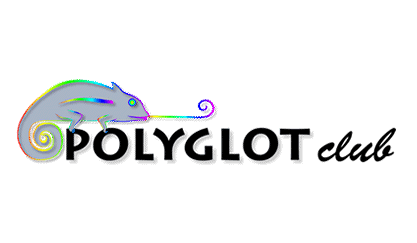 ---
Hiking & Exploring Montenegro over summer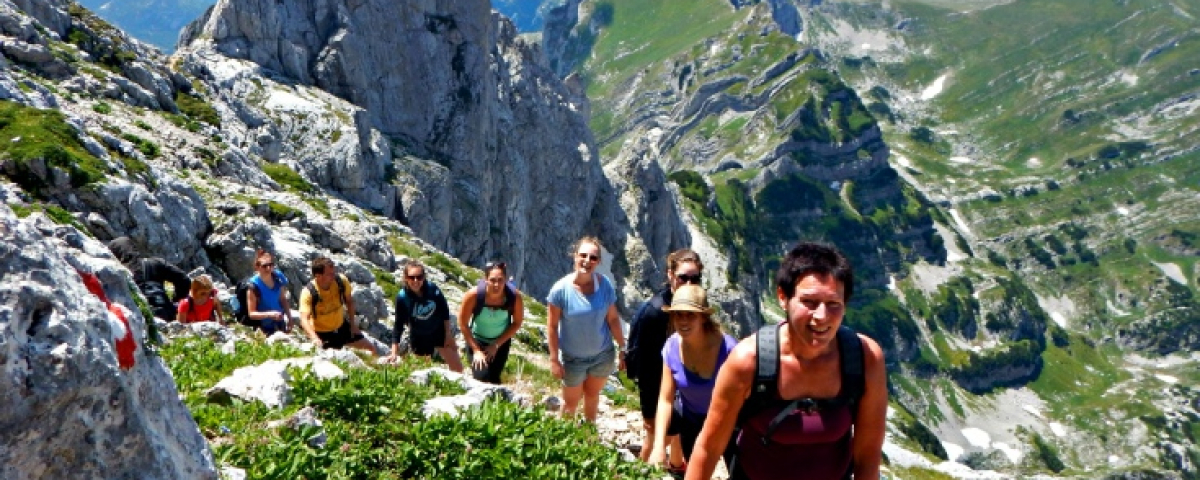 Data: Jun 15, 2023
Time: 14:30
Adreça:

Address visible for attendees

Number of Attendees expected: 15
➡ To book and get all the information about this trip, including detailed itineraries, please join our WhatsApp group HERE: https://PolyglotClub.com/TravelTogether

•••
Dear expats,
Join Urbanature Travel* (https://www.facebook.com/urbanaturetravel) & Polyglot Club (https://PolyglotClub.com) to explore the amazing Durmitor national park, hike one of the highest mountains in Montenegro, visit Kotor bay and more.
The endless greenery of landscapes, the pleasant murmur of the river, the singing of birds - all this ideally combines in Durmitor National Park, a UNESCO heritiage site and a pearl of Montenegro.
In this trip, you will get discover an amazing country where there are mountains, including hiking one of the highest peaks in Montenegro - Bobotov Kuk (2523 m). Get to witness a stunning lake at the beautiful Kotor bay and explore ancient cities. The cherry on top will be the experience of rafting with professional instructors on the mountain river Tara.
•••
WHAT IS THE PLAN?
Day 0 - Meet & Greet: Arrive to Podgorica airport, meeting your guide for this trip and then drive together to accommodation in Žabljak, where we would stay 3 nights. Along the trip we will visit the amazing Ostrog monastery for 1-2 hours. We will arrive around 19:00-20:00, and after dropping the luggage at the hotel, will have a dinner.
Day 1 - Hike to Savin Kuk: Through the ski resort Savin Kuk we will climb the peak of the same name. Those who wish can use the services of a lift. If the weather is good, we will be able to return back by a more difficult path with stone screes. In total, on this day we will cover 16 km in 6-8 hours. Optionally, depending on the weather conditions and the fitness level of the group, we would return to the Crno Jezero lake also by lift, using the spare time to towards picturesque Viewpoint to Tara Canyon.
Day 2 - Hike to Bobotov Kuk: Trekking in Montenegro continues, and today we have the most difficult peak. This is the highest mountain of Durmitor - Bobotov Kuk (2523 m). We will drive along a beautiful panoramic road to the Sedlo pass, from which we will begin our climb to the top. We will climb the mountain itself, where the small part would be with safety ropes - the track is not difficult, but only the brave can do it;) At the top, we will leave our wishes in a journal and go back down to another valley. Today we will walk 14 km, travel time - 6-7 hours. After, we will visit the outstanding Đurđevića Tara Bridge by car.
Day 3 – Rafting: Starting early from our hotel and making a check-out, we will drive to the rafting camp, having a breakfast there, making the preparations and rafting for around 2-3 hour. It will take place on the most exciting section of the river - from Brštanovica to Šćepan Polje - which is famous for its diversity of rapids and cascades. At a length of about 18km, more than 20 different cascades spread one after another with characteristics depending on the season and the river stage. Trained skippers with many years of experience from the first rafting company in Montenegro will take care of your safety at all times, leaving no chance for you to be worried. After we would drive directly to Kotor, where we would have an evening city guided trip.
Day 4 – Kotor Bay tour & head back home: After an early breakfast and a checkout at 8, we would have a 2,5-hour Kotor Boat Tour, where we would see the tiny island called Our Lady of the Rocks and the church on it, visit the Perast old town and then, driving to Podgorica airport, where the hiking trip ends.
•••
WHERE?
Montenegro
•••
WHEN?
June 15 · 2:30pm - June 19 · 2pm CEST
•••
Hiking Difficulty
Intermediate / advanced – hiking at relaxed pace on well-marked paths, moderate elevation, sure-footedness & good fitness required
•••
HOW TO PARTICIPATE:
➡ To book and get all the information about this trip, including detailed itineraries, please join our WhatsApp group HERE: https://PolyglotClub.com/TravelTogether

•••
* Urbanature Travel is a travel agency with excellent reviews on Google. 4.9 rating. 
Last reviews:
•
kundan pawar, 3 months ago
It was wonderful experience of 5 days 4 nights of Alta, Norway. Best Northern light experience we had.
Organiser Maddy and local counterpart Karan was best in accommodating and understanding us.
It was worth for each penny.
Thank you Maddy, Karan 😃
•
Ahmed Zaky, 5 months ago
I had my first hiking experience with Urbanature and it was one of the best experiences in my life. 
The guide, Maddy was friendly and always made sure everyone was comfortable. 
The hike was well organised and the group was amazing. Totally worth it!
•
Sonal Rajebhosale, 3 months ago
I participated for most amazing trip to Northern lights with Maddy/Urbannature.
And honestly speaking trip was very well organised and co-ordination with urbannature group was amazing.
Camping stay was excellent!
I would definitely recommend Maddy/Urbannature team for fabulous travel experience.
& I am looking forward to have more trips with this amazing team.
•
See more reviews here: https://goo.gl/maps/uZ67Qo2kra4KRoYL9

•••
OTHER TRIPS:
- Hiking & Exploring Luxembourg: https://www.facebook.com/events/1124742845584821
- Spring hiking in the French Alps: https://www.facebook.com/events/1674441473017477
- Baltic Shores #2: https://www.facebook.com/events/1235619383742558
- Norway Troll's Tongue Hike: https://www.facebook.com/events/189680477208286
 
---
All Polyglot Paris WhatsApp Groups:
Parlen de nosaltres!

---