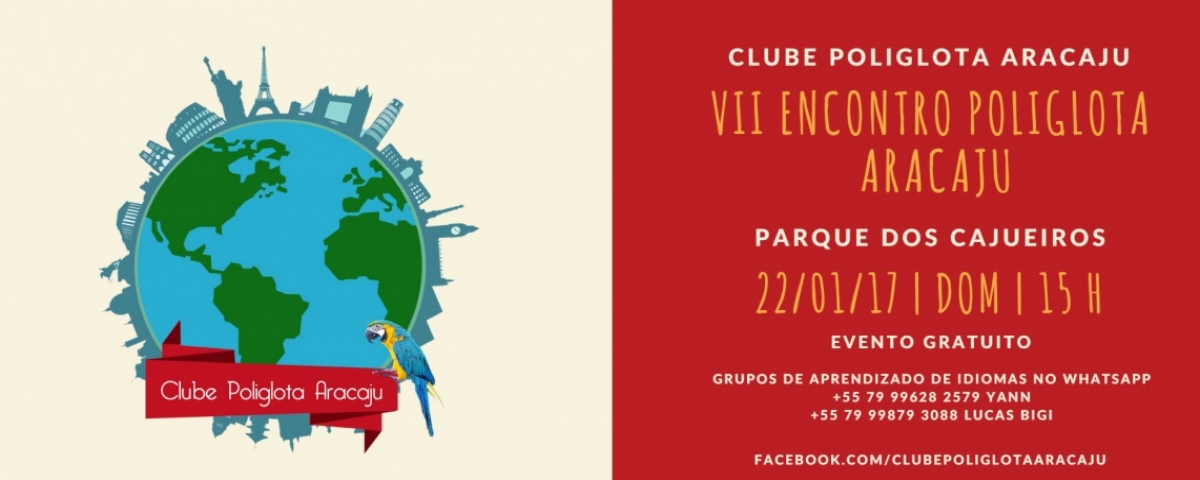 Date: Jun 11, 2017
Time: 15:00
Address: Parque dos Cajueiros, Aracaju, Brazil
Number of Attendees expected: 80
MAX number of attendees: 500
Phone number: +55 79 99879 3088
Pra começar o ano com o pé direito, simbora para o VII Encontro Poliglota Aracaju

Uma ótima oportunidade para você que quer praticar idiomas (Ou começar a aprender um novo), trocar ideias e conhecer pessoas. 

O evento é totalmente gratuito. 

Como de costume, no Parque dos Cajueiros, às 15 h no próximo Domingo, dia 22/01/2017. Te vejo lá!