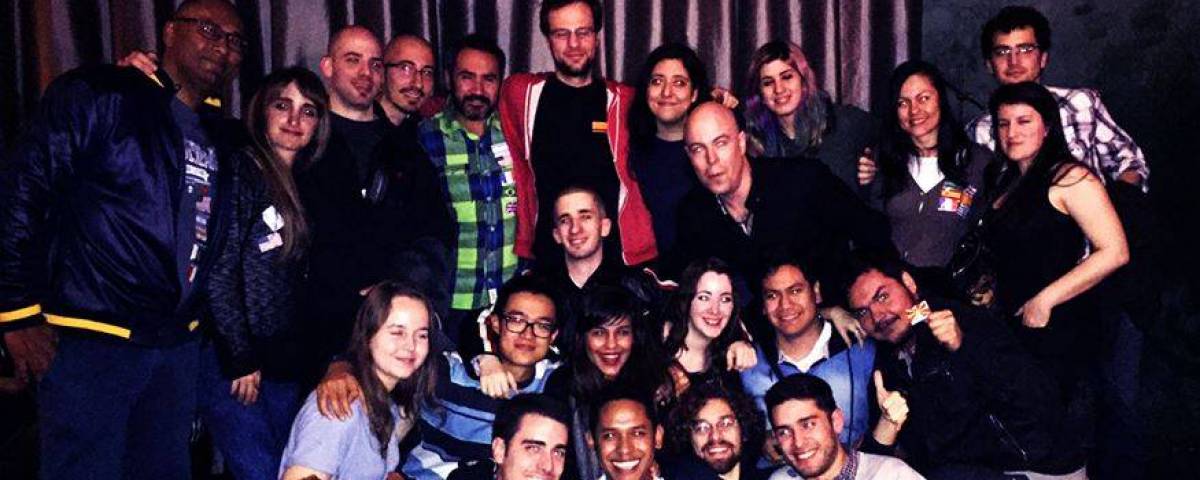 Petsa: Jan 20, 2017
Time: 21:00
Tirahan: Gutemala 4462, Ciudad autónoma de Buenos Aires, Argentina
Price: 000
Number of Attendees expected: 20
MAX number of attendees: 20
Numero ng telepono: 1551263947
Estas Invitado.
Oliver's Bar es un lugar de encuentro en donde va gente con buena onda , con ganas de aprender y de compartir su cultura y su idioma.
Podes disfrutar de un trago y de la música.
Estas invitado este Vienes a las 21 hs. la entrada es gratuita.
---
Learn ENGLISH, Learn FRENCH, SPORT & FUN!
Polyglot Club - Holidays International Ski 2018
---
Comments
vincent

Thanks for proposal. Please don't hesitate to announce all your events. Best regards, Vincent, admin
Santiago_Marcelo

Hola Ignacio. según que idiomas hables existen grupos de whatsapp. yo solo estoy en 2 uno de italiano y otro de Ruso. pero de seguro hay de otros idiomas. averiguamos el que necesites.
ignacio_de

armemos un grupo de whatsapp para hablar entre nosotros
Santiago_Marcelo

En Buenos Aires hay varios sitios donde los Poliglotas se reunen. Oliver's Bar es uno de ellos. Todos los viernes se reune gente interesada en hacer un intercambio de idiomas y cultura, hacer nuevos amigos, la entrada es gratuita. comienza a las 21 hs Allí uno puede tomar algún trago si lo desea disfrutar de buena música y hacer nuevos amigos..
ignacio_de

PUCHA, y yo vivo en el pueblo Mendoza, ni debe haber políglotas acá jajaja
hoopstats

Con gusto y placer iré. Hablo 11 idiomas, tal vez 12. Puedo divertirme y hacer amigos.
vincent

Dear meeting organizer,

Congratulations, your Polyglot group has been added on the Polyglot WIKI. 

Feel free to edit the page and add a small description of your group: 

Most Popular Polyglot Clubs in the World 

Thanks,

Best regards, 

Vincent, admin