index.php
From Polyglot Club WIKI
---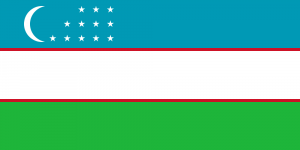 Hi Polyglots! 😃

Welcome to the Northern Uzbek learning page!
You will find below many free resources to learn and practice this language.

Enjoy your learning journey with Polyglot Club! 😊
Facts about Northern Uzbek
[
edit
|
edit source
]
Language code (ISO 639-3): uzn
Autonyms (how to write "Northern Uzbek" in Northern Uzbek): 'Ўзбек тили / O'zbek tili / أۇزبېك ﺗﻴﻠی / 'اوزبیک
Other names for "Northern Uzbek": O'zbek,Ouzbek,Usbaki,Usbeki
The Northern Uzbek language is spoken in: Uzbekistan

Uzbek is a Turkic language that is the first official and only declared national language of Uzbekistan. The language of Uzbeks is spoken by some 27 million native speakers in Uzbekistan, 3–4 million in Afghanistan, and around 5 million in the rest of Central Asia, making it the second-most widely spoken Turkic language after Turkish.
Uzbek belongs to the Eastern Turkic or Karluk branch of the Turkic language family. External influences include Arabic, Persian and Russian. One of the most noticeable distinctions of Uzbek from other Turkic languages is the rounding of the vowel /ɑ/ to /ɔ/, a feature that was influenced by Persian. Unlike other Turkic languages, vowel harmony is completely lost in Standard Uzbek, though it is (albeit somewhat less strictly) still observed in its dialects, as with its sister Karluk language Uyghur.
https://en.wikipedia.org/wiki/Uzbek_language
• Center for Turkic and iranian lexicography and dialectology: Uzbek-English dictionary
• Thematic dictionary Uzbek-English & Tashkent dialect
• Zangori kema: Uzbek-English dictionary
• Uzbek-glossary.com: Uzbek-English dictionary by topics
• Pauctle: Uzbek-Turkish dictionary
• Dictionnaire français-ouzbek [PDF] French-Uzbek dictionary (2008)
• 17 minute languages: Uzbek-English common phrases (+ audio)
• Omniglot: Uzbek-English common phrases (+ audio)
• Defense language institute: basic vocabulary (+ audio) - civil affairs - medical (Defense Language Institute)
• English-Russian-Uzbek phrasebook (1977)
• Vocabulary of the dialect of Bokhara by Ole Olufsen (1905)
https://www.lexilogos.com/english/uzbek_dictionary.htm
Free Northern Uzbek Lessons
[
edit
|
edit source
]
Uzbek Online Virtual Keyboard
[
edit
|
edit source
]
Contributors
---
Create a new Lesson