Language/Italian/Vocabulary/Days-Months-and-Seasons
Jump to navigation
Jump to search
---
Italian Vocabulary: 7 days of the Week - 12 Months of the Year - 4 Seasons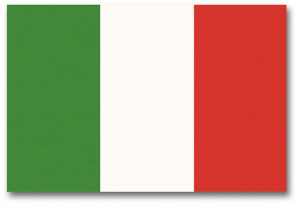 Ciao everybody,

In today's lesson you will learn how to write and pronounce the DAYS OF THE WEEK,
MONTHS OF THE YEARS and THE SEASONS OF THE YEAR in Italian.

Feel free to edit this page by adding new words and expressions !

Happy learning!
Days of the week in Italian
Nos
ENGLISH
PRONUNCIATION

ENGLISH

ITALIAN
01
Sunday
doh meh nih kah
Domenica
02
Monday
lou neh dih
Lunedì
03
Tuesday
mahr teh dih
Martedì
04
Wednesday
merh koh leh dih
Mercoledì
05
Thursday
jih oh veh dih
Giovedì
06
Friday
veh nehr dih
Venerdì
07
Saturday
sah bah toh
Sabato
.
Months of the year in Italian
Nos
ENGLISH
PRONUNCIATION

ENGLISH

ITALIAN
01
January 
jeh nah yoh
Gennaio
02
February 
feh brah yoh
Febbraio
03
March 
mahr tsoh
Marzo
04
April 
ah prih leh
Aprile
05
May 
mah joh
Maggio
06
June 
jou nyoh
Giugno
07
July 
lou lyoh
Luglio
08
August 
ah gohs toh
Agosto
09
September 
seht tehm breh
Settembre
10
October 
oht toh breh
Ottobre
11
November
noh vehm breh
Novembre
12
December 
dih chehm breh
Dicembre
Seasons of the year in Italian
Nos
ENGLISH
PRONUNCIATION

ENGLISH

ITALIAN
01
Spring
prih mah veh rah
Primavera
02
Summer
ehs tah teh
Estate
03
Autumn
ow toon noh
Autunno
04
Winter
ihn vehr noh
Inverno
Videos
Days of the Week in Italian
Months of the Year in Italian
4 Seasons in Italian